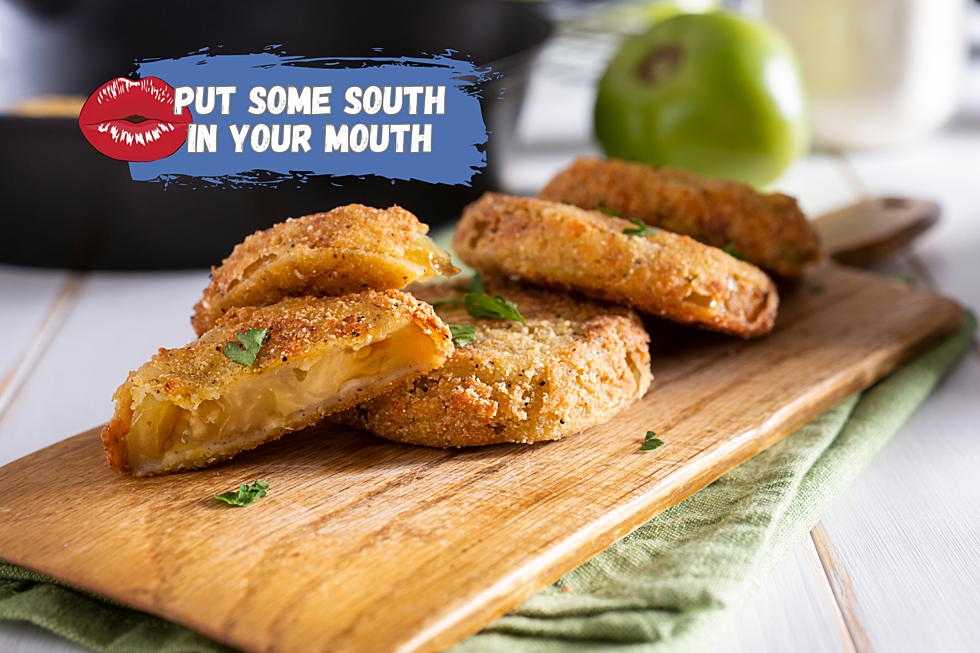 From Sun Tea to Fried Sunshine – Here are 10 Refreshing Southern Recipes to Try this Summer
CANVA
When summer is in full swing, who craves a hot and heavy meal? Heavy meals only seem to make you more sluggish in the heat of the day and hot meals prepared on the stovetop or oven, make the temperature in the house climb to uncomfortable degrees. Some of these southern summertime meals go back for generations as a means to secure taste, nutrition, and a full belly without too much time by a hot stove or oven. Soups and stews are notoriously famous for being fall and winter-time meals, so what is their summer equivalent? Here are some recipes that require little to no time over a hot stove. 
It's summer in the South, and you know what they say - IT'S HOT DON! I have found there are some interesting summertime meals and drinks that we Southerners are bound to by tradition all to help beat the heat. Here is what made the list!
Sun Tea
What is sun tea? Well, I have never made it this way myself but here is what it is, how you make it, and where this tradition came from. 
It is as much as it sounds, a no-boil method to make tea. Simple to make, just grab your favorite tea jug or pitcher, place in your tea bags, typically made with black tea, and let sit it in direct sunlight to brew. Generally brewed for a few hours. The recommended amount of tea bag per sun brew is four bags for 2- quarts and double that, eight bags for a gallon. Don't forget a sweetener of your choice if you want a real Southern sweet tea. The type of container used to make sun tea is usually best off in a glass vessel, but if using plastic make sure the container is BPA-free, as some plastics can alter the taste of the beverage and add in unnecessary chemicals. 
How did the tradition of sun tea start? Well, scholars can date back this method nearly 3,000 years. Getting its start in China before spanning most of the Asian continent and into North America. The 1970s is when sun tea gained some momentum in the U.S. as it lingers on in the memories of our parents and grandparents.  
Tomato Sandwiches
A quick and easy meal that won't turn your stomach from the heat. All you need is sliced tomato (salt and peppered to taste), fresh bread, and mayo!
Fried Sunshine
Big shoutout to my Aunt Bonnie for sending me this one. A classic southern fried squash dish that only needs a bit of quick heat to make. Here is how it's done! Slice up some farm-fresh yellow squash, dreg it in corn meal, season to your preference, and fried in an iron skillet. This was a summertime favorite of my cousin, Emily growing up. Just a simple treat with a magical name!
Cucumber Salad
Cool as a cucumber, is the saying and a cucumber salad is a surefire way to beat the heat. There are many variations of this dish some that include mayo, and others that don't. Here are a couple of videos highlighting different recipes!
Strawberry Pretzel Jell-o Salad
Stick with me here, I know this absolutely sounds out of left field but this classic dish is both appealing to the eye and to the palate. With a pretzel crust mixed with sugar and butter, strawberry Jell-o, and a whipped topping it's a perfect summer dessert salad.
Fried Green Tomatoes
For me, I cannot hear of this dish and not think of the Jessica Tandy movie with the same name. Yes, this dish does require a bit of time on the stovetop, but you cannot get a more classic Southern summer treat than fried green tomatoes. Watch the videos below for the recipe and the movie trailer!
Banana Pudding
A hit with nearly everyone, a vanilla wafer and banana pudding is a treat you'll find at almost any Southern gathering. A simple and timeless sweet treat that if you haven't tried yet, are missing out!
Hurricane Cocktail
You know you're in the South when you find yourself at a hurricane party. No party would be complete without a hurricane cocktail adult beverage. This Drink was invited at Pat O'Brian's bar in New Orleans during the 1940s and even has its stylized drinking glass by the same name. 
Key Lime Pie
Continuing with the tropical theme, this pie has to be on this list! This classic Southern dessert was created in Key West Florida during the turn of the Century and became popular in the 1930s before spreading beyond the islands. Makes you wonder if perhaps this was Hemingway's favorite dessert. 
Southern Succotash 
This dish does require cooking but made the list due to all the summer veggies such as tomatoes, okra, corn, and lima beans. Whether from your garden, the local grocery, or the farmer's market, there are always plentiful amounts of fresh produce at arms reach this time of year. This meal was introduced to colonial immigrants from the Native Americans in the 1700s when they noticed the struggle to find a nutritious meal to keep famine at bay. 
Cowboy Cobbler on the Campfire
Cowboy Cobbler is the easiest thing to make and travels well. You can make it on the campfire or in the oven and it turns out 100% perfect every time!
How to Make an Easy 3-Ingredient Mug Cake (Any Flavor You Want!)
I've seen about a zillion mug cake recipes that use 15 ingredients and they never turn out. But this one uses the power of the cake mix and after only 70 seconds in the microwave, you are looking at your own little slice of heaven.
See Inside the Ark Encounter in Kentucky
If you've ever heard the story about Noah's Ark or read the book of Genesis, you probably wondered how Noah could fit all of the animals on the ark? Or, better yet, how did he feed and care for all of them?
The massive seven-story timber ark replica is full of amazing exhibits aimed at not only wowing its visitors but also serving as an educational experience that may answer questions surrounding the story of Noah's ark and the Flood. Visitors may even leave feeling inspired or thinking differently about this well-known Biblical account.
You can purchase tickets in advance for the Ark Encounter and the Creation Museum on their
website
. For the remainder of 2022, kids that are 10 and under recieve free admission. Also, be sure to check out their
hours
. If you plan to visit during evening hours, you will catch the ark completely lit up in rainbow LED lights.