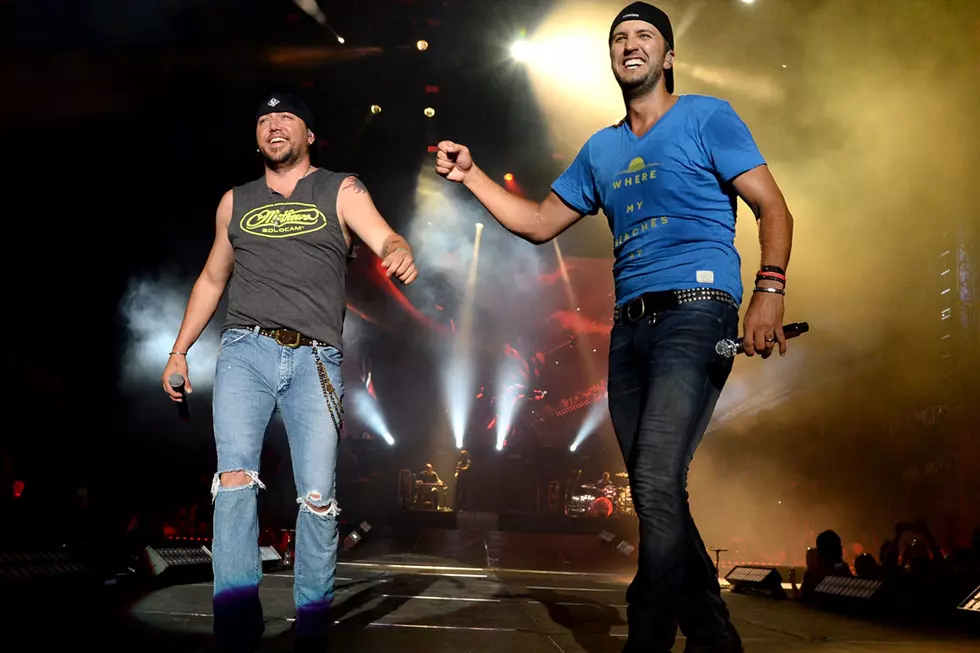 Jason Aldean, Luke Bryan, and Former MLB Player Joining Forces for New Restaurant
Rick Diamond, Getty Images
There are plenty of celeb-owned eateries in Nashville—with two of the best-known helmed by Jason Aldean and Luke Bryan, respectively—but for those who need something new next time they visit Music City, Aldean and Bryan are joining forces to open up yet another fantastic eatery.
According to MusicRow, the two singers are partnering with former MLB player Adam LaRoche to open a space called E3 Chophouse later this year; a 13,000-square-foot restaurant with three stories of dining space, private event space—and, of course, a rooftop bar
The restaurant will be located at 1628 21st Ave. S., on the corner of Wedgewood Avenue, near Vanderbilt University and the Vanderbilt University Medical Center.
LaRoche and his wife Jennifer already operate the E3 Ranch in Fort Scott, Kansas, which will provide the all-natural, antibiotic and steroid-free beef that will be served in the restaurant.
Aldean, Bryan and LaRoche met and made friends while filming TV show Buck Commander. According to a statement, La Roche noted that the three of them kidded around about starting a restaurant for some time. Eventually, the talks turned serious, and as LaRoche explains, Nashville was the only place that would do for their dream.
"This is the town they call home, and they're directly involved in the development and design of the restaurant," the sports star said.
What Is Country Music's Best Drinking Song Ever? We Know!