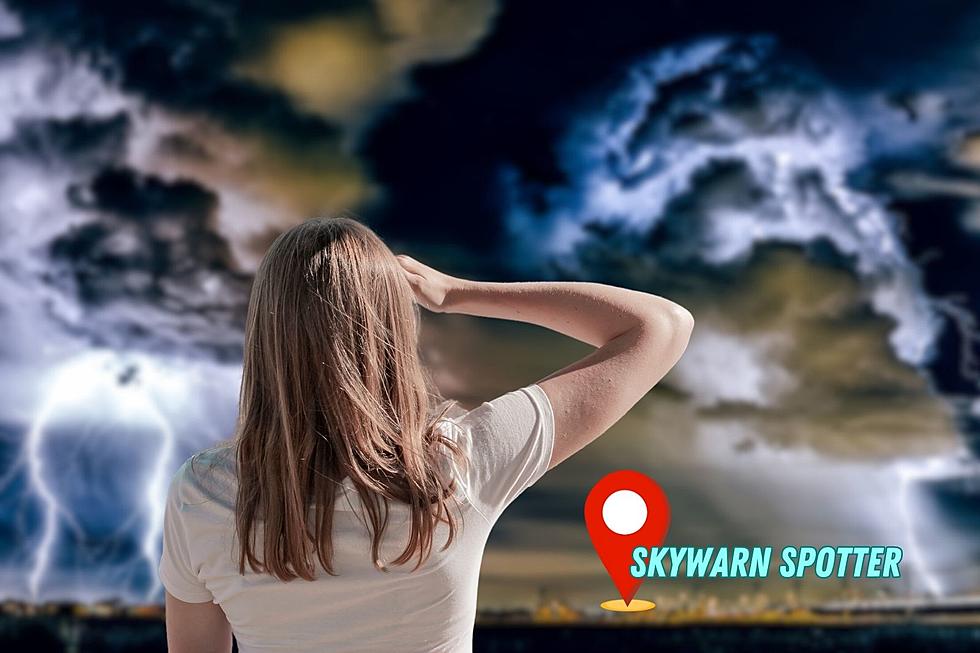 Hey Kentucky! Here's Your Chance to Be an Official Severe Weather Spotter
CANVA
I have always been fascinated by severe weather. Several of my most vivid memories from childhood stem from severe weather and tornado warnings here in western Kentucky. I distinctly remember playing a baseball game at Philpot Elementary and the tornado warnings started to blare. We ran off the field, our parents ushered us into the car and we drove to seek shelter underground at my grandparents' neighbor. I also remember sitting in my second grade class at Thruston Elementary School, very early one morning, and my classmates and I watched an ominous storm front roll toward the school. When the tornado warnings started to fire, we all moved to the hallway and assumed the position.
Despite those experiences, which could easily have been traumatic, I developed an obsession with severe weather that has carried on well into adulthood. And, I am not alone. Professional and amateur chasers have "stormed' social media and National Weather Service offices throughout the country are training a brand new legion of Skywarn Spotters.
The National Weather Service Office in Paducah has scheduled several classes this fall and they are FREE and open to anyone with an interest in spotting. According to organizers, "The classes contain photos/videos of recent violent tornadoes, storm damage, flash floods, hailstorms, and downbursts."
Spotter classes run between two and two-and-a-half hours.
Here are the in-person classes scheduled for September:
SEPTEMBER 5th, 2023 - 6:00 pm CDT: Smithland, KY (Livingston County) County Office/Library Bldg (Library Meeting Rm 3rd Floor) 321 Court St.
SEPTEMBER 18th, 2023 - 6:00 pm CDT: Fulton, KY (Fulton County) Pontotoc Community Center 100 W State Line Rd 
Plus, there are two virtual classes being offered as well.
SEPTEMBER 11th, 2023 - 6:00 pm CDT: CLICK HERE TO REGISTER
OCTOBER 16th, 2023 - 6:00 pm CDT: CLICK HERE TO REGISTER
If you'd like more information about the Skywarn Spotters Program, CLICK HERE!
KEEP READING: What to do after a tornado strikes