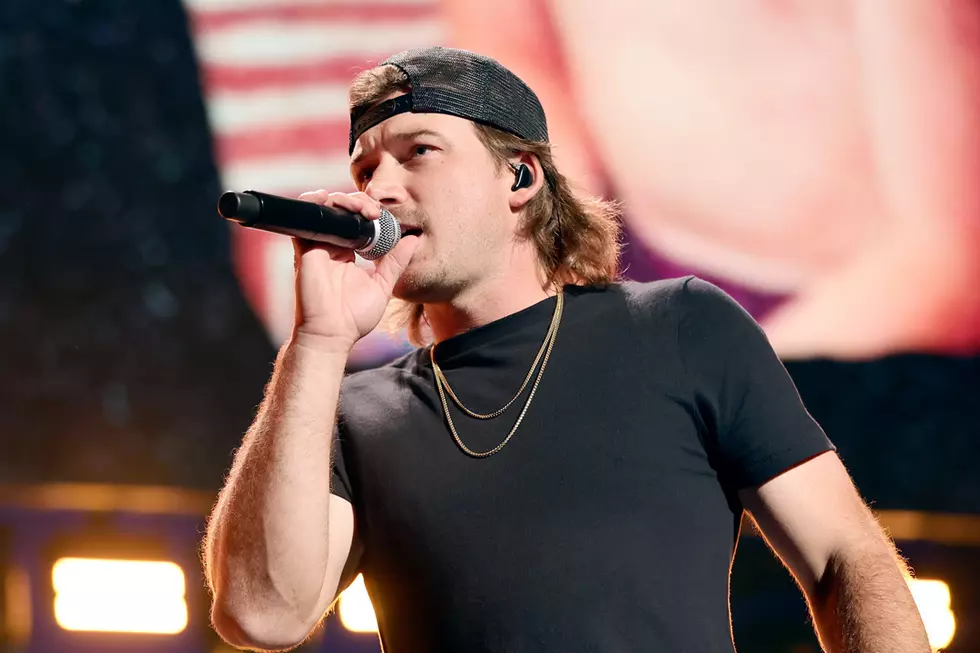 Morgan Wallen Teases Humbling New Song, 'I Wrote the Book' [Listen]
Matt Winkelmeyer, Getty Images
Morgan Wallen is back with another musical sample on social media. In what's become the norm for the Tennessee native, he's giving fans a taste of what's coming down the pike with a song called "I Wrote the Book."
Wallen begins by listing some things he knows a bit about — hunting, fishing and baseball — speaking to his expertise in these areas and offers up a hypothetical book he wrote on each of the subjects, meaning he's mastered them.
"When it comes to hitching the boat up / Backing down the ramp in my old truck / To find a bunch of logs to catch a bunch of hogs / yeah, I wrote the book, yeah, I wrote the book / If you want to learn to throw a curve right / Catch a clean up looking on a third strike / Talk a little smack while he's walking back / yeah, I wrote the book," he sings in a verse.
Don't the that verse fool you, though: Things take a sobering turn in the chorus when Wallen transitions to a different book that he didn't write, the Bible. He admits he doesn't read through those pages enough, and as a result, he's no expert.
"But there's one that lays by the lamp on the nightstand / One that says don't cuss and don't fight / Or let the bottle turn you into a devil man / But damn if I don't do it every Friday night / Those get-you-into-Heaven words written in red / Ain't getting read enough to keep me on the straight line / I'm a jack of all trades, but man I gotta say / That's one book I didn't write," Wallen proclaims in the chorus.
"'I Wrote the Book.' Figured I'd let y'all hear another one real quick before we all get to head banging to Hardy's new album tonight," Wallen writes alongside the track, which plays over a video of a duck hunt with his boys.
Wallen's good friend Hardy released his The Mockingbird & The Crow album on Friday, Jan. 20, so Wallen snuck in this post just in time to not overshadow his friend.
The "Thought You Should Know" singer is working on new music, though details on an upcoming project have yet to be confirmed. He'll launch his worldwide One Night at a Time Tour in March. The 40-date trek will take him across four countries and wrap in the States on Oct. 7.
See Inside Morgan Wallen's Recently Sold Nashville Home
Morgan Wallen
has sold his Nashville home for $835,000. The country singer sold his home for a $135,000 profit five months after being filmed on his driveway using the N-word. The 4-bedroom, 3-bathroom house is a two-story house near Nashville's 8th Ave. It's over 2,700 square feet. Redfin confirmed the house sold on July 8, 2021, less than one month after it was listed.