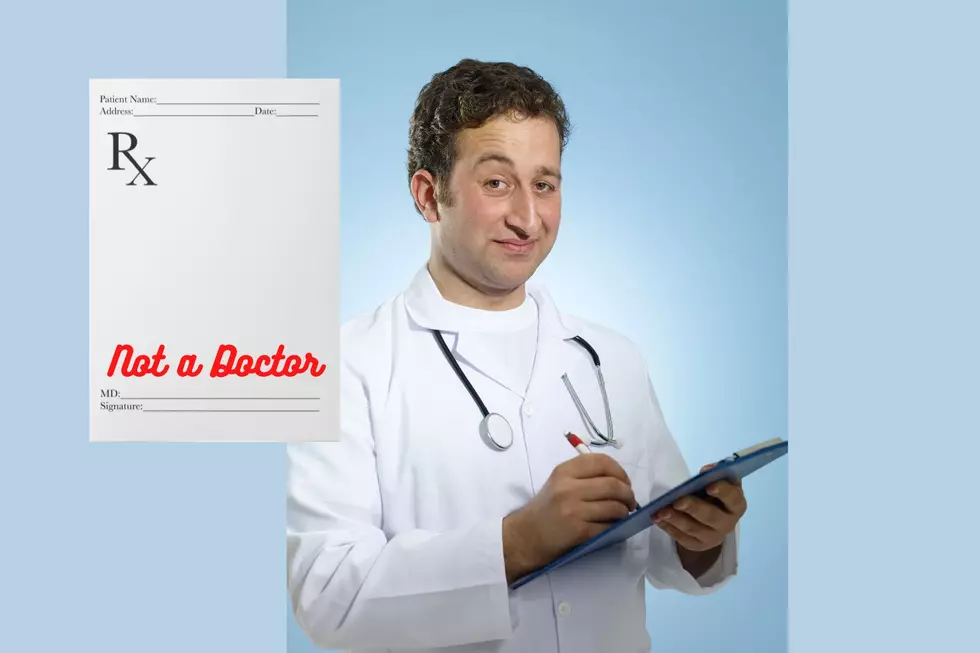 Is it Really a Felony to Forge a Doctor's Note in Indiana?
canva
A little white lie might seem like a good idea until it lands you in jail.
I will admit that I have forged a signature or two in my life. I'm pretty sure the statute of limitations is up from the time that I signed my report card, instead of my mom. She was supposed to sign it because I had a failing grade. Oh, I should also mention that I changed that F to a B on the said report card. Wow - A weight has been lifted from my shoulders.
Simple Forgery Leads to a Life of Crime
I'm really glad that I didn't let my simple school crimes continue into my adult life. Well, except that I have forged my husband's signature on checks. I'm pretty sure that is mostly legal. I can tell you that forging a doctor's signature on any type of document or note is illegal.
Crime + Crime = Jail Time
In a release to our media partner WEHT Eyewitness News / Local 7, the Evansville Police Department says that a man is now facing a felony charge after he allegedly forged a doctor's note.
According to police, the Vanderburgh Superior Court received a note from an offender for "Exposure to COVID". Court officials say the note was given to the court as an excuse after the man didn't appear for a hearing. Police officers believe the signature on the note was forged and made to represent a local nurse practitioner. A physician's office representative told EPD the sick note was fake and the signature was forged. Police say they are investigating this case as a Level 6 felony forgery.
Level 6 Felony
A Level 6 Felony is one of the lowest felonies in Indiana, but it still comes with a price.
A person who commits a Level 6 felony (for a crime committed after June 30, 2014) shall be imprisoned for a fixed term of between six (6) months and two and one-half (2 1/2) years, with the advisory sentence being one (1) year. In addition, the person may be fined not more than ten thousand dollars ($10,000).
Source:[IN.GOV]
Read More:  WEHT
10 Ridiculous 911 Calls Shared by Evansville Watch
Well, here we are just a few weeks into 2022 and our local police have been busy. Obviously, most of the calls that come in are serious and nothing to laugh at. Other calls just make you shake your head. Here are ten of those ridiculous calls. Thanks to our friends at
EvansvilleWatch
for documenting everything in real-time.
10 of the Most Ridiculous 9-1-1 Calls from EvansvilleWatch
If you hear sirens and want to know what's going on, EvansvilleWatch on
Facebook
is the best place to look. They do an excellent job of listening to the police scanner in the Vanderburgh and Warrick county areas and posting updates as they come in. Most of the calls are routine, but I found several that had me shaking my head!
10 Indiana Laws You Don't Know You're Breaking