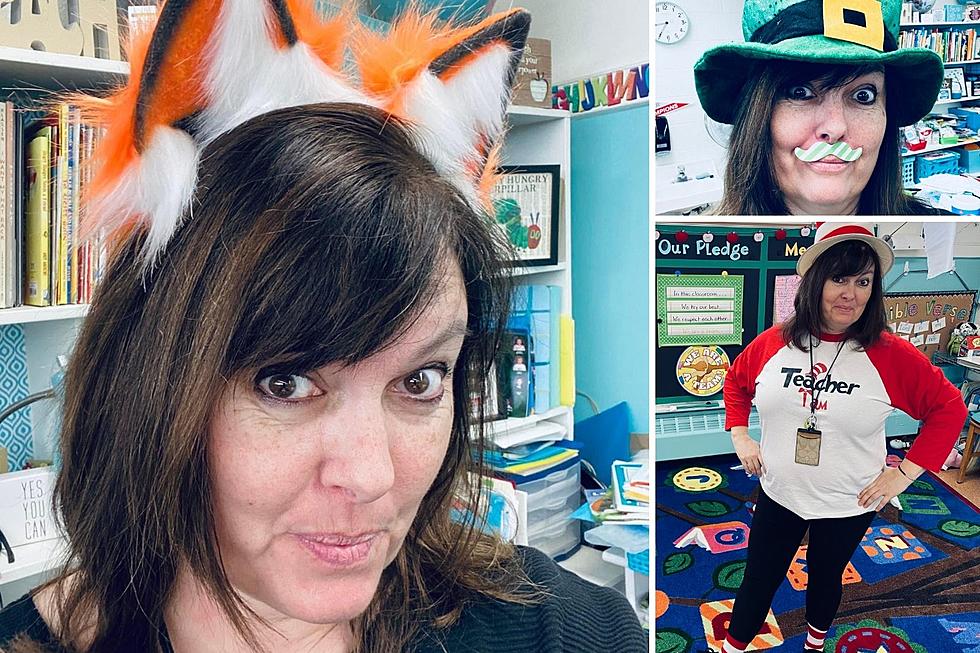 Illinois Mom Compliments Daughter's Teacher in the Most Beautiful Way
Canva
Teachers have an enormous impact on our children, for one Rockford family, that impact meant absolutely everything.
It is a remarkable thing, to see so many stories of teachers who make these deep connections with their students. Any one of us who has been on the student side of that kind of relationship knows very well how transformative it can be.
There is a family in Machesney Park, Illinois who shared one of those transformative stories with us as a nomination letter for a special honor at our radio station.
Congratulations to 97ZOKs NEW Teacher of the Week
Ms. Dana Busker from Concordia Lutheran in Machesney Park
Dana's nomination letter was sent in by Angie McCarthy, she writes:
"MS Busker is the true meaning of a gem. My daughter had MS Busker as a teacher in pre-k and kindergarten, even though my daughter is in 5th grade, she is still such an influential part of my daughter's life. When my daughter started at Concordia, she was very shy and timid. MS Busker is the one I thank for bringing my daughter out of her shell and who has grown in so many ways. I have never known a teacher to go up and beyond to make each and every child feel special. She is always so welcoming with her big smile, and her big heart. She is so creative with her ideas. Like none I've ever seen. Every week she would have a "mystery reader" that would surprise the students with a weekly reading of a book of their choice. She saw what a smile would put on each and every one of her students. She would always put her students first! No matter if was coordinating themed Literacy Nights where the students came to the school and did arts and crafts or making a surprise appearance at my daughter's birthday parties…seeing the kids smile was always her top priority! During the pandemic, she still made it a point to carry on with all her creativity through zoom. As my daughter is wrapping up her final months at Concordia Lutheran, I owe so much to Ms. Busker! I am not only nominating her as Teacher of the Week... But she deserves Teacher of the Past 5 Years! She is appreciated by so many and this world is a better place because of teachers like her!"
As 97ZOK's Teacher Of The Week, Dana Busker was surprised with a beautiful floral arrangement from Broadway Florist and a delicious cake from Nothing Bundt Cakes.
42 Terrifying Photos Inside the Former Rock River Elementary School in Rockford, Illinois