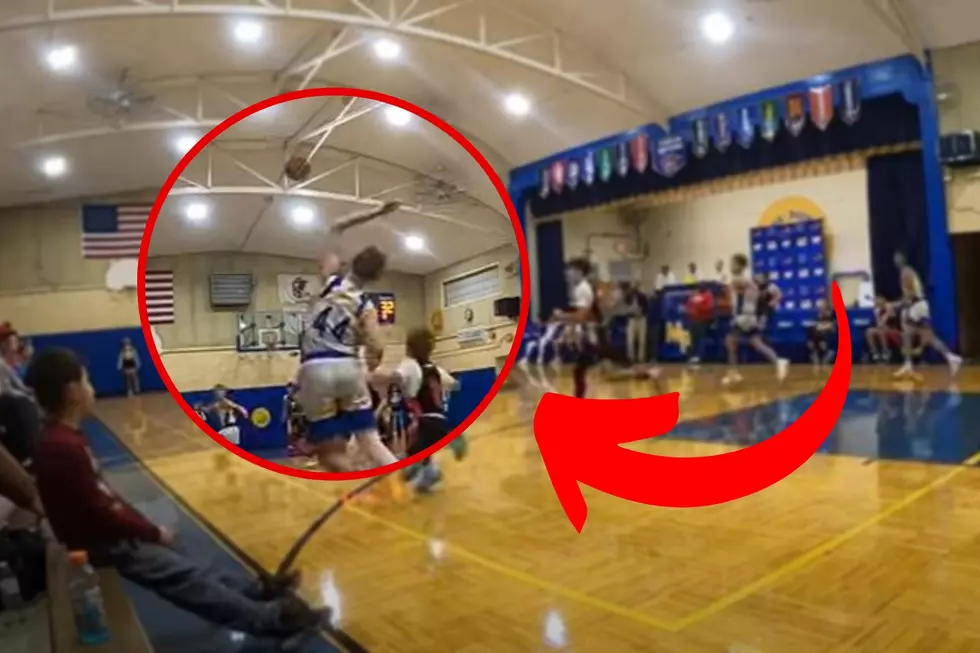 LUCKY! Illinois 8th Grader Goes Viral After Sinking Full-Court Shot
Fox 32 Chicago - YT
An 8th grader in Illinois is the talk of the school after sinking a full-court buzzer-beater shot at his school basketball game.  It was caught on video and totally ESPN-worthy.
---
It was just a regular basketball game at Milton Pope Elementary until Cooper Thorson threw a game winning shot from across the court that has the internet screaming.
Read More: Illinois Restaurant Goes Viral After TikTok Video Surfaces
In the viral video, Cooper launches the ball from the opposite end of the court and watches as it flies through the air before falling through the hoop just as the buzzer sounds. The parents in the crowd erupt in cheers and Cooper is mobbed by his teammates in celebration.
You can even see a parent jump out of the stands in pure excitement and hug another parent.  They're all literally in disbelief!
After I watched the video, I instantly went to Facebook to see what people were saying.  Everybody, and I mean EVERYBODY, was tagging ESPN because that shot was insane.
At halftime, his team was trailing 23-13 against the other school. Then, they made a comeback and won 34-32 thanks to Cooper's once-in-a-lifetime shot.
RELATED: Illinois Radio DJ Exposed In Viral TikTok At Holiday Parade 
I can't even imagine the feeling going through him when he took the opportunity and ran with it.  If I was in his shoes, I would quite literally pass out.
Also, Cooper's popularity status has probably skyrocketed since this video went viral.
His assistant basketball coach, Dakota Jones, originally shared the video on Twitter.  It now has over 200,000 views on the original video alone!
"Please share! This is ESPN worthy and these kids deserve it!" - Dakota Jones
Huge Wisconsin Mansion is a Basketball and Car Lovers Dream Home
Inside Juice WRLD's Mom's New $8.3M Illinois Home