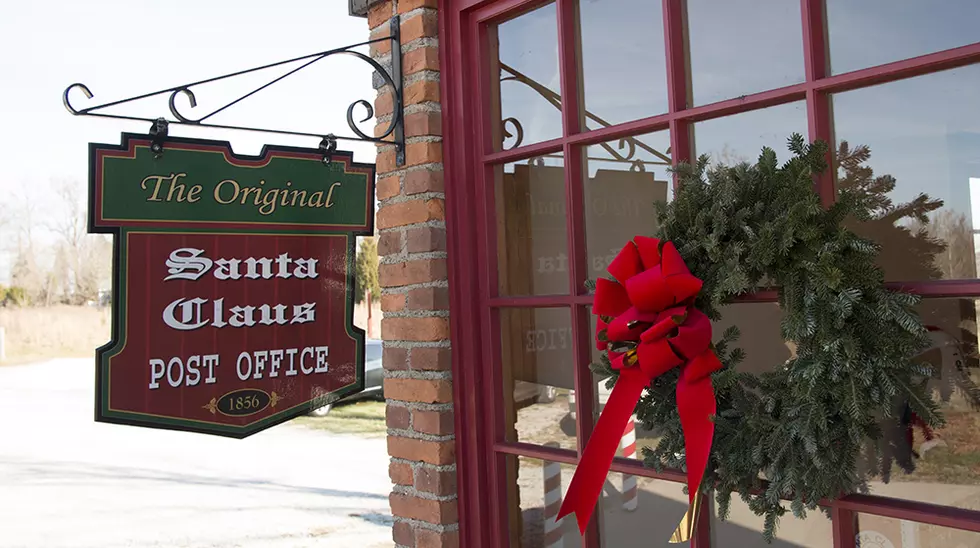 How to Send Your Letter to Santa at His Indiana Residence & Get a Reply [DEADLINE]
Santa Claus, IN
Writing letters to Santa has been a tradition for children for more than 150 years, it spans the globe and many cultures. Though children's requests through the centuries have certainly changed, there is one constant in all of this, Christmas magic. There are many ways to send letters to Father Christmas, including how to send one to his tristate address.
Santa Claus, Indiana
Write a letter to Santa that doesn't have to make it all the way to the North Pole by Christmas, here is where it can be sent!
Send your letter to:
Santa Claus
P.O. Box 1
Santa Claus, IN 47579
As stated on the social media post, letters must be received (not just postmarked) by Dec 17th in order to get a reply from Santa or his elves in time before the holiday.
More Happenings in Santa Claus, IN
Are you looking for ways to give back this holiday season? To a child in need, it could truly make their holiday to have their Santa letter "adopted" from the USPS website.
Or perhaps you require help to have a wonderful Christmas for your child.
Either way, the USPS has launched its yearly Christmas blessing, USPS Operation Santa. What is this all about you ask? Well, most of us have heard of The Angel Tree program that is at work in the school systems and associated with the Salvation Army, but did you know that many children tend to fall between the cracks and get left out of this holiday blessing? Many children that are still too young to attend schools are often not involved with this program as parents struggle to meet registration deadlines or if the programs have reached capacity as to how many they can help. Operation Santa offers up a wonderful way to give a blessing or to receive, each year. For more information on how this works visit this website.
Christmas Movie Trivia
Put your Christmas movie knowledge to the test with these trivia questions
The Santa Claus Land of Lights in America's Christmas Hometown Santa Claus, IN
The MY 105.3 team of elves is pretty excited to be the official station for the 2022
Santa Claus Land of Lights
event. Here are some holly jolly tidbits about the family Christmas light adventure.