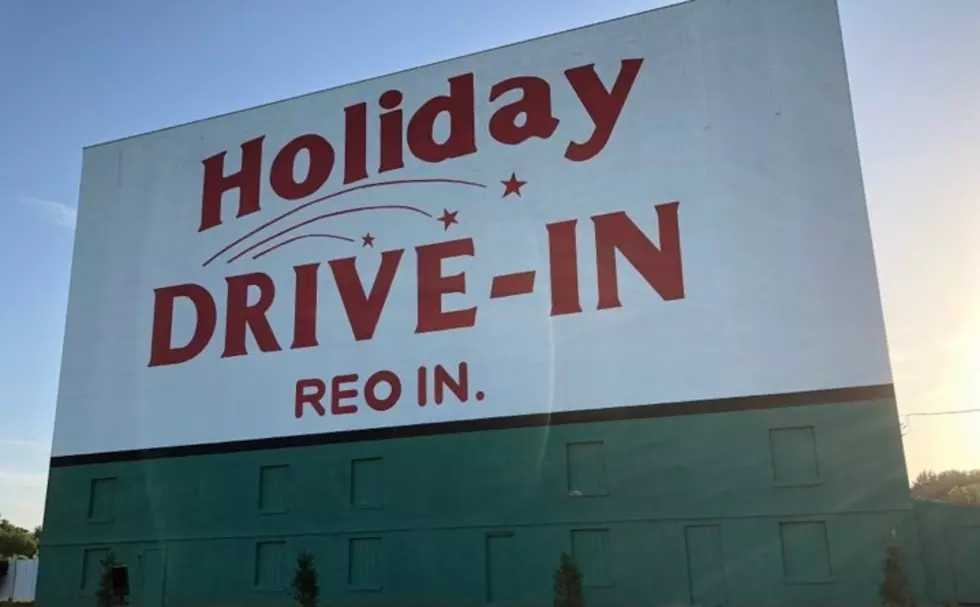 Holiday Drive-In Announces 2022 Opening Weekend
Travis Sams
It's almost time to catch a couple of movies under the stars at the Holiday Drive-In in Reo, Indiana!
It's no secret that Holiday Drive-In is one of the hot spots in the Tri-State during the summer months. This drive-in theater, located in Reo, Indiana, has been a staple of the Evansville area since it opened its first screen in 1955. The Holiday Drive-In is now one of the oldest American drive-in theaters still in operation. Still, 67 years later, moviegoers eagerly await the drive-in theater's opening weekend throughout the cold winter months to go outside and enjoy movies under the stars. The good news for us today is that we don't have too much longer to wait!
Holiday Drive-In Opening Weekend 2022
Fans of the drive-in will be happy to know that Holiday Drive-In will be opening up for the season very soon. I can not wait to go on opening night to watch two great movies for one low price and, of course, to enjoy my personal favorite: the double cheeseburgers!
Holiday Drive-In announced earlier today that they will soon be opening up for the season. Mark your calendars for May 6th, when the six-screen drive-in theater will officially open up for the 2022 season. In the post on Facebook, they announced beginning on March 6th, they will be open Friday, Saturday, and Sunday. Movies will be announced at a later date.
As a Holiday Drive-In fanatic, I can tell you that typically, not all six screens will be operating the first weekend. The drive-in usually kicks off the season with two screens opening on the first weekend (Screens 1&2) and will add the other screens as the season progresses. Tickets are $10.00 for adults and for children 4-11 are $5.00.
You Can Win A Season Pass To The Holiday Drive-In!
Once again this year, 99.5 WKDQ has partnered with The Holiday Drive-In to hook one lucky person up with a season pass! Yes. You can win the one and only season pass to the Holiday Drive-In this year exclusively with 99.5 WKDQ! Keep listening to WKDQ and make sure you have our app downloaded for more details coming soon!
Oh, and don't forget...The Holiday Drive-In has its own rules in place for patrons to adhere to. However, these unspoken rules are things that you should also follow...if you don't want to grind people's gears.
10 Commandments of the Holiday Drive In
Access Hidden Shows and Movies On Netflix With These Codes
20 Best Comedy Movies From The 1990s
The 90s was a great decade for hit movies, especially when it comes to comedies.