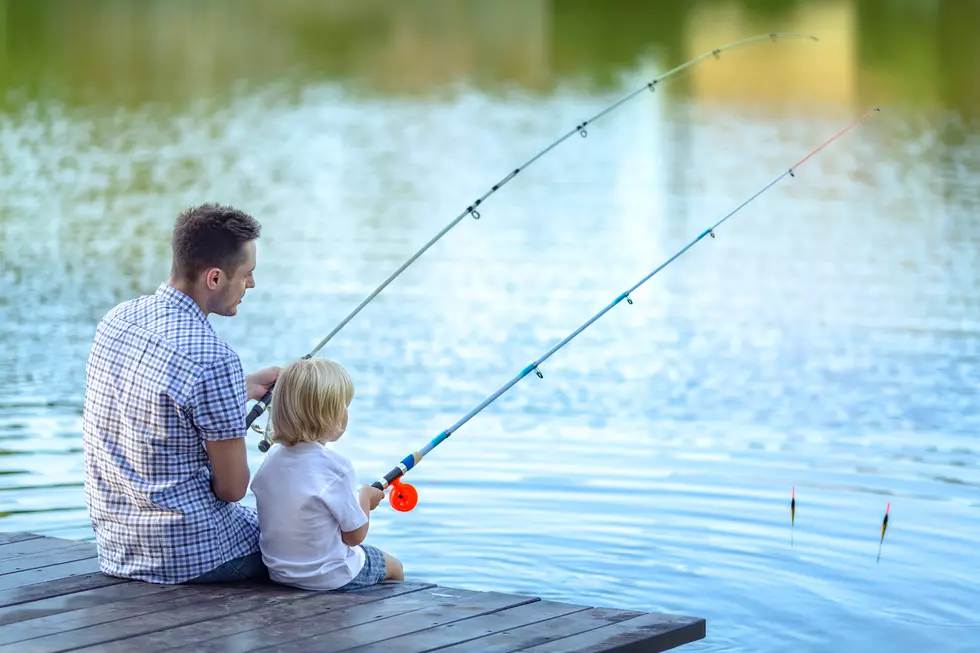 Hit The Water For Indiana's Free Fishing Weekend Jun 5th and 6th
Deklofenak
Indiana residents can enjoy the outdoors and go fishing for free this weekend!
There are many areas around the Tri-State to put your fishing skills to the test, but if you are 17 and older, you must purchase your fishing license first. However, there are a few days this year when a license is not required. Two of those days happen to be this weekend, June 5th and 6th.
The two Free Fishing Days kick off National Fishing and Boating Week, June 5-13, a national celebration that highlights the importance of recreational fishing and boating, according to Indiana DNR.
What are Free Fishing Days?
According to the Indiana Department of Natural Resources, Indiana residents do not need a fishing license or a trout/salmon stamp to fish the state's public waters on Free Fishing Days. We already had one Free Fishing Day in May, and along with this weekend's Free Fishing Days, we will have another on September 25th in Indiana.
You can learn more about these days at the Indiana DNR website as well as purchase a fishing license. Not only that, but they have an interactive map of places in the Tri-State to fish. Try out a new fishing hole this year...you never know, you may have a lot of luck there!
Kentucky and Illinois Have Free Fishing Days Too!
Indiana isn't the only one to have Free Fishing Days. Since we live in the Tri-State area, you should know about Kentucky and Illinois' Free Fishing Days as well. In Kentucky, you can go fishing without a license this weekend too, June 5th and 6th. As far as Illinois goes, their Free Fishing Days run June 18th through the 21st, according to TakeMeFishing.org.
June Is A Great Month For Fishing
There's a reason why we have these Free Fishing Days in the month of June. The weather is nice and the fish are actively biting. June is an especially good time to fish for largemouth bass, sunfish, catfish, and Skamania steelhead. Personally, I love fishing for largemouth bass. Something about bass fishing is so exciting. When they hit your line, they hit hard and (for the most part) put up a little bit of a fight to reel in. So if you're looking to take advantage of these Free Fishing Days and want to go bass fishing, I put together a list of great lures that I suggest using if you're wanting to catch a big one!
Travis' 10 Best Fishing Lures To Catch Bass
Here are some of the best lures that my friends and I have found for bass fishing. There's a little bit of everything on here: topwater lures, middle water lures, and bottom bouncers. All are great for bass fishing and you could probably find these easily at your local Walmart!
Check Out Pine Lake Water Park in Indiana
State Parks Near the Tri-State You Have to Check Out
As the weather warms up, all I want to do is be outside. We've got several state parks around the Tri-State area, they'd be perfect for a day trip or a camping weekend!
Best Places To Paddle In Kentucky