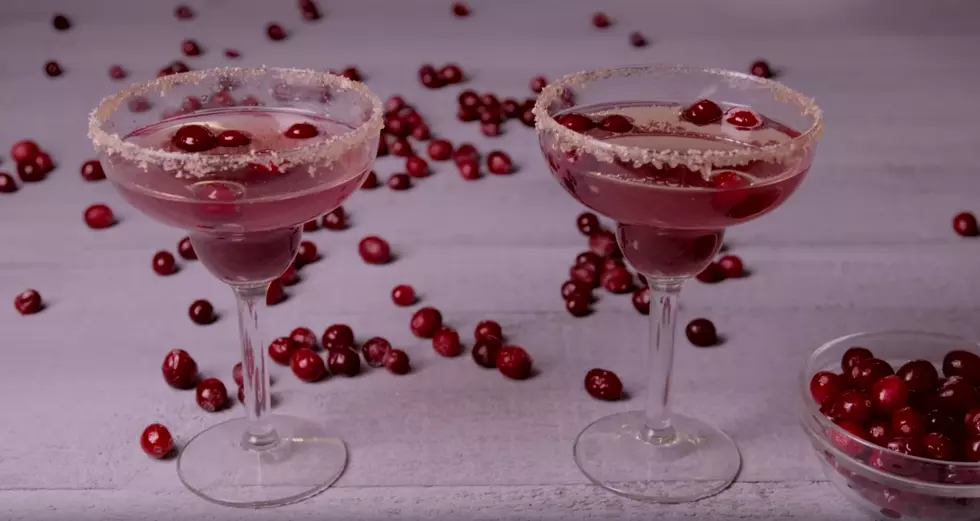 Get Sauced This Thanksgiving With Cranberry Margaritas
Photo: YouTube
I may not like the jello version of cranberry at the holiday's but that isn't going to stop me from enjoying cranberry in a margarita.
Any family holiday we have, I am the first to show up with a bloody mary bar, mimosas, my margarita maker, etc. I'm considered the fun aunt. When I was scrolling for a new recipe to try at my "Drinksgiving" party next week, I found this amazing recipe. It's a must try.
brown sugar
1 c. ice
2 oz. tequila
1 lime
1 1/2 tbsp. chunky cranberry sauce
1 tsp. honey
Cranberries, fresh or frozen
1. Rim a margarita glass with brown sugar.
2. Fill a cocktail shaker with ice, tequila, the juice of 1 lime, chunky cranberry sauce, and honey.
3. Shake, then strain mixture into glass.
4. Garnish with fresh or frozen cranberries.