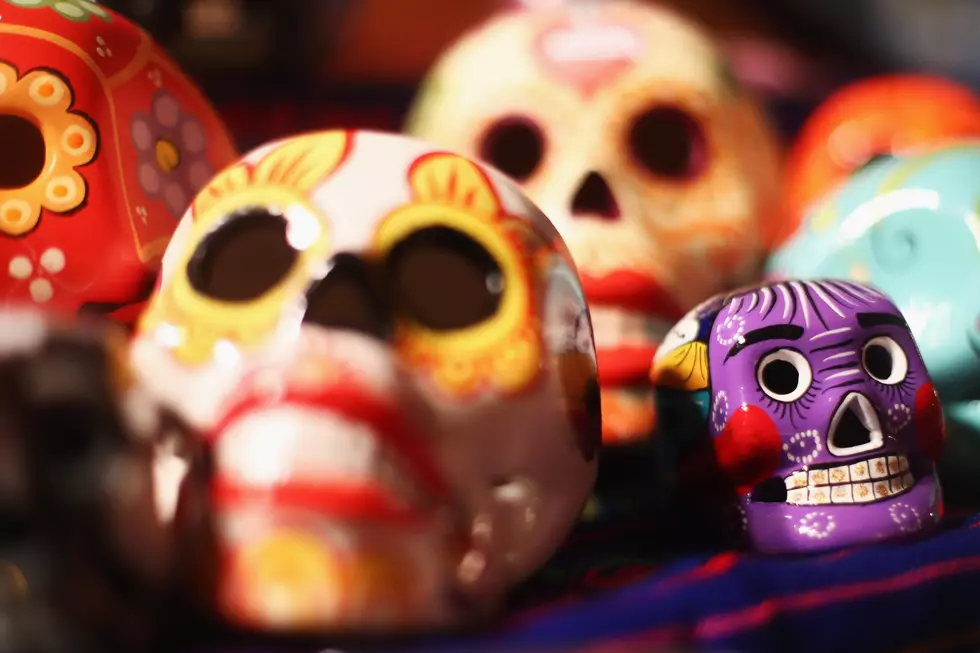 First Ever Henderson Dia de los Muertos Celebration Coming November 2nd
Getty Images
Dia de los Muertos, or "Day of the Dead" is a Mexican tradition that dates back some 3,000 years. While it falls at the same time as Halloween each year, centers around death, and its most recognizable symbols are brightly decorated skulls, its not a tradition designed to be spooky or scary. It's nearly the exact opposite. And the two are barely related at all.
Where Halloween focuses on spirits coming back to terrorize the living, Dia de los Muertos is a celebration of those who have passed away. In Mexico, the two day event typically features bright colors, food, music, dancing, parades, and more.
But it's more than a party. According to this Day of the Dead website, the belief is that "the passageway between the real world and the spirit world is open so our deceased loved ones can come back to visit us" over the course of the celebration. Families will prepare weeks in advance "by creating altars, decorating burial sites, and cooking specific Day of the Dead food." For example, the favorite meal of the deceased.
The celebration has become increasingly popular here in the states over the years as the Hispanic population has grown, bringing with them cultural traditions that help them remain connected to their heritage. One area of the country that has seen a sizable growth of the Hispanic community is right here in the Tri-State. Both Henderson County as well as other surrounding Kentucky counties have experienced an increase in Hispanic residents thanks to jobs in the construction industry and the Tyson Foods plant in Webster County.
In an interview with The Gleaner, Henderson County Judge Executive Brad Schneider said he's been thinking about hosting a Dia de los Muertos celebration "for some time" after seeing similar celebrations while growing up in Tuscon, Arizona. The idea, he said, is to let those individuals know they are an important part of the Henderson community, and give the rest of the area the opportunity to learn more about Hispanic culture.
The event will take place at Henderson's Central Park at the corner of South Main and Washington Streets in downtown Henderson from 4:00 to 7:00 p.m. and will feature the following:
Traditional dancers
Mariachi band
Crafts
Face painting
Traditional cultural activities, including ofrendas (temporary altars), a candlelight procession, and pop-up grave site celebrations
Food trucks
Beer garden
Admission is to the event is free.
I really think this will be a fun time not only for Hispanics in the area, but for non-Hispanics like myself that are interested in broadening our concept of the culture beyond our favorite Mexican restaurant.
If you'd like to learn more about Dia de los Muertos in general, visit dayofthedead.holiday. It will answer all your questions and more.