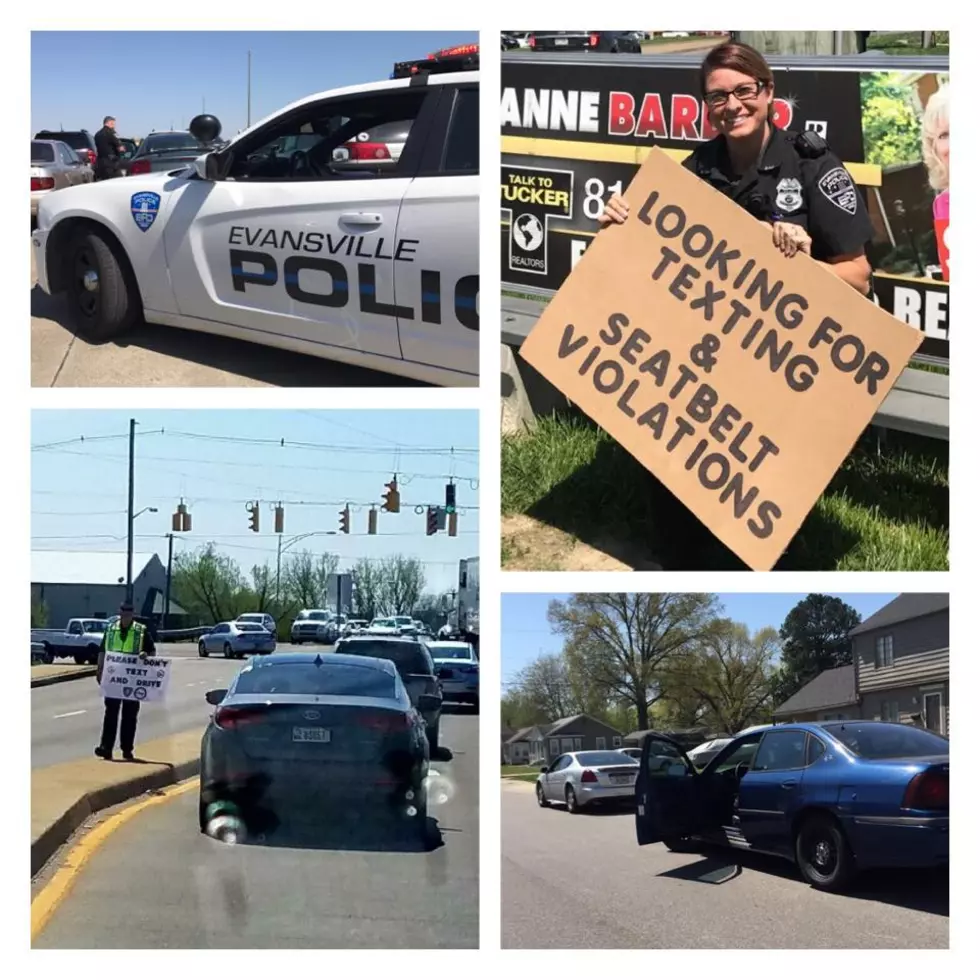 Evansville Police Remind Us Not to Text and Drive!
Evansville Police Department Official Facebook Page
The Evansville Police Department was out today, and they were doing a campaign to stop texting and driving.  And boy did they make SEVERAL stops in their short time out patrolling! 
In a post on the EPD Facebook page, they stated that they stopped 20 people in less than 2 hours for texting while driving.
Now I know you hear it all the time, all the campaigns saying "texting while driving is bad" and you'd think it'd be common sense by now. But unfortunately it isn't.  In 2015 roughly 390,000 people were injured in accidents involving a distracted driver. 3,400 people lost their lives in an accident involving a distracted driver. So EPD wants to make sure those totals don't go up anymore.
We stopped over 20 drivers for texting and driving today in just two hours.
In the U.S. In 2015, 3477 people were killed in crashes involving distracted drivers. Over 390,000 more were injured. Those deaths and injures were preventable. #JustDrive