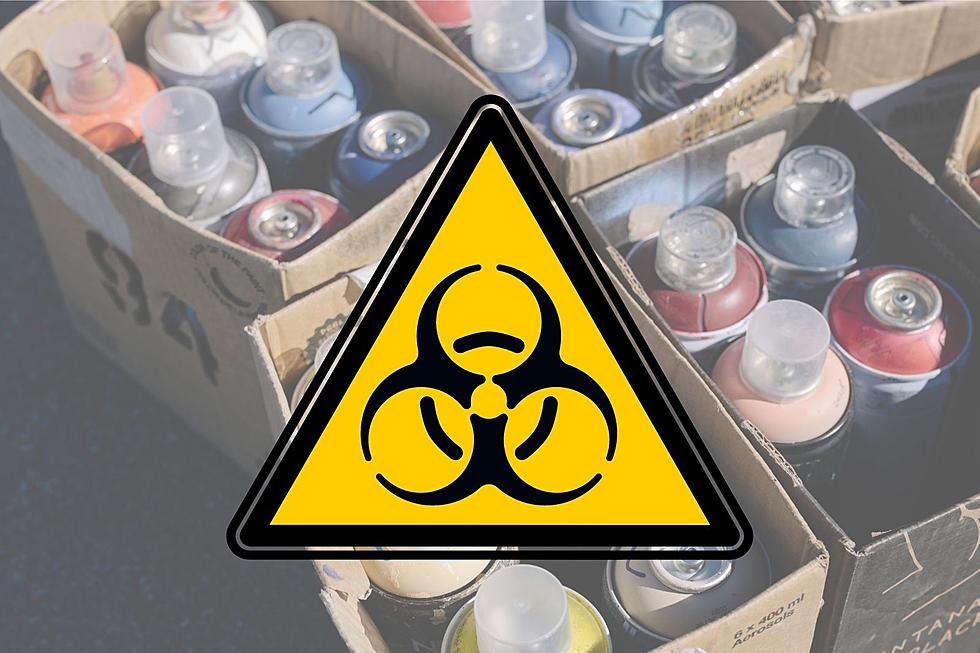 Fall Tox-Away Day Set for This Saturday in Downtown Evansville
Canva
Like me, you more than likely have a variety of liquids you don't know what to do with in your garage, your shed, or some other storage location at your house. You want to just throw them in the trash with the rest of the garbage, but you know you're not supposed to because they're essentially chemicals you don't want an animal getting into or you don't want seeping into the ground at the dump. So, they just sit there on a shelf or in the corner, collecting dust. Sometimes they get moved to a different part of the garage or shed to make room for something else you need to store. Well, I have good news. If you live in Vanderburgh County, you can finally get rid of all that old paint, motor oil, and whatever other chemical liquids you have laying around taking up space absolutely free during the County's upcoming Tox-Away Day in downtown Evansville.
Evansville's Fall Tox-Away Day Set for Saturday, October 8th (2022)
The bi-annual event takes place every Spring and Fall and will happen again this Saturday (October 8th, 2022) from 9:00 AM until 1:00 PM. in the Civic Center parking lot at 9th and Walnut Streets. Representatives from the Solid Waste District will be on hand during that time to take all those fluids off your hands and make sure they get disposed of properly.
While they will take a wide variety of chemicals, they won't take everything. Here's what will and won't be accepted, according to the City of Evansville website:
Accepted
Motor Oil & Filters
Oil Based Paint
Automotive Batteries & Fluids
Solvents & Thinners
Gasoline
Antifreeze
Household Batteries
Pesticides & Herbicides
Thermometers/Mercury
Aerosol Cans
Household Cleaners
Glues & Adhesives
Photographic Chemicals
Pool Chemicals
Fluorescent Bulbs
Pharmaceuticals
Propane Tanks
Not Accepted
Commercial Waste
Infectious Waste
Industrial Waste
Radioactive Waste
Explosives/Ammunition
Pressurized Containers
Appliances
Electronics
Latex Paint*
*The Solid Waste District says latex paint can be thrown away with your regular trash after it has hardened. Leave the can open or add sawdust or cat litter to speed up the process.
One more thing to note, this service is available to Vanderburgh County residents only and not available to businesses.
[Source: City of Evansville]
See Inside The Downtown Evansville Historic Scotsman Building
10 Ridiculous 911 Calls Shared by Evansville Watch
Well, here we are just a few weeks into 2022 and our local police have been busy. Obviously, most of the calls that come in are serious and nothing to laugh at. Other calls just make you shake your head. Here are ten of those ridiculous calls. Thanks to our friends at
EvansvilleWatch
for documenting everything in real-time.