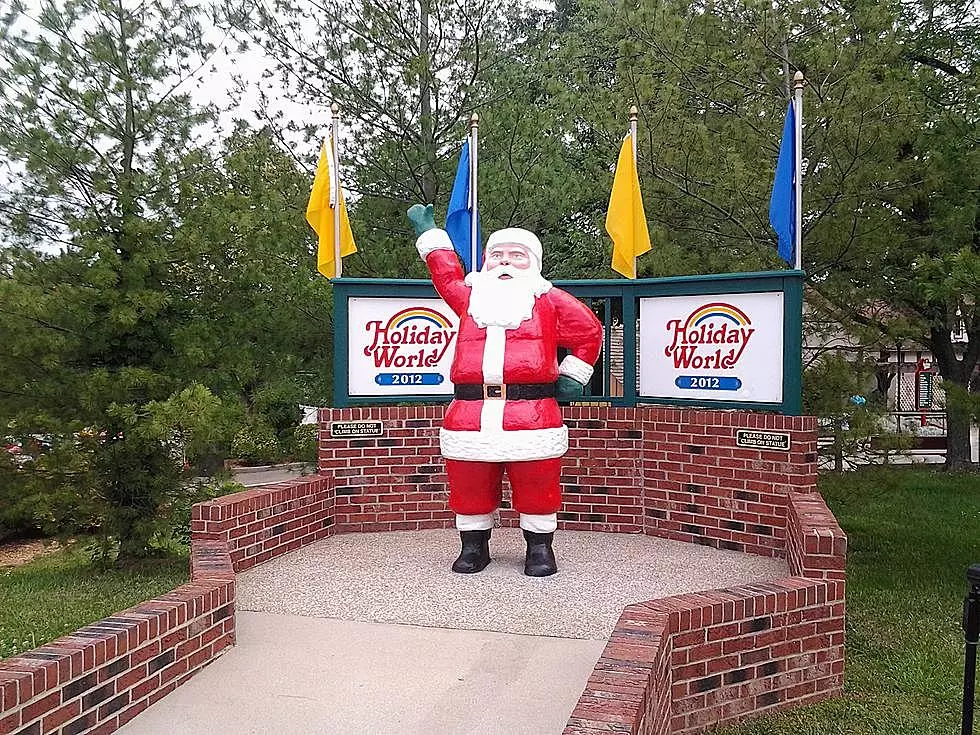 Did You know Holiday World Was America's First Theme Park?
Ryan O'Bryan/TSM
If you  live in the Tri-State there's a good chance you've been to Holiday World, but did you know that Holiday World is a special piece of theme park history?  It was the first theme park in America.
According to Holiday World's history Louis J. Koch created Santa Claus Land as he didn't like seeing children being disappointed by not being able to find Santa Claus himself in a town called Santa Claus. On August 3, 1946 Santa Claus Land opened up as the first ever theme park in America. Santa Claus Land had a toy shop, a restaurant, children's rides, and Santa himself! In 1984 Santa Claus Land added other holidays to celebrate within the park, and thus Holiday World was born.  But Santa Claus Land will always be remembered as it was the first theme park in America. You can read all about Holiday World's history, here.
It's important to note that there is a difference between a theme park and an amusement park.  Now many use the terms interchangeably, but in the industry there is a real difference. The main difference in the two is right there in the names. Theme parks  have a theme, and a central idea around the park.  Many theme parks are even broken down into different "lands" within the park.  Think of Holiday World, and how they have many different holiday sections of the park. You can read more about the difference between the two types of parks from TripSavvy, by clicking here.
So there you have it! Holiday World is not only a fun part of the Tri-State, but also a cool little piece of America's theme park history.
Enter your number to get our free mobile app
PLAY NOW: Can You Correctly Answer These 15 'Jeopardy!' Questions About Indiana, Kentucky, and Illinois?