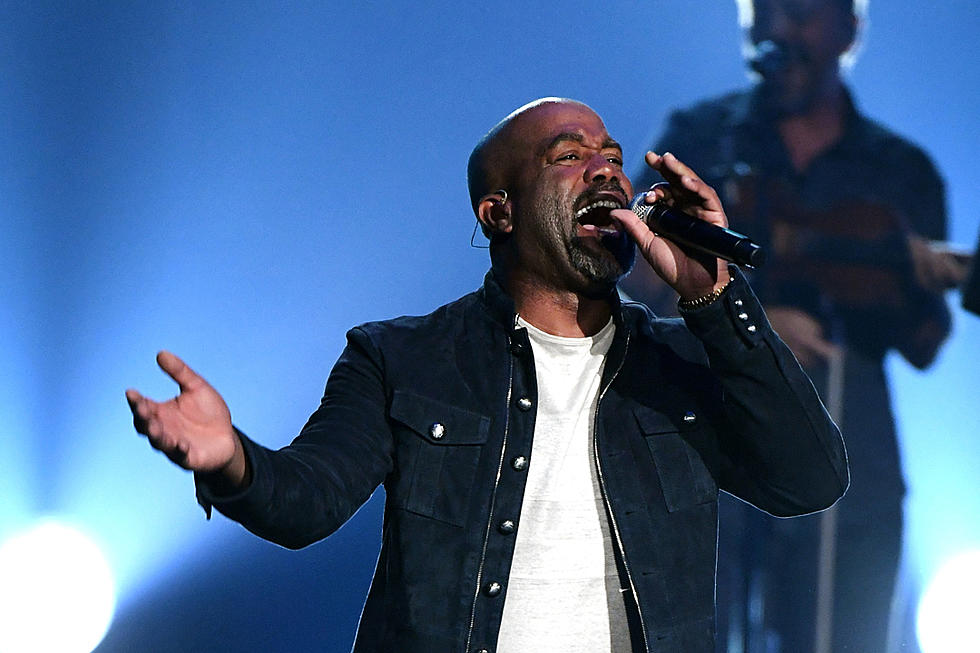 Darius Rucker Brings Positivity to 2018 ACM Awards With 'For the First Time'
Ethan Miller, Getty Images
Always a crowd favorite, Rucker brought the arena in Las Vegas to its feet when he took the stage for his latest No. 1 hit, living in the moment as everyone engaged with the optimistic tune, including Preston Brust and Chris Lucas of LoCash. They swayed in their seats as the Hootie and the Blowfish star sang, "When was the last time you did something for the first time / Yeah, let yourself go, follow that feeling / Maybe something new is what you're needing / Like a real life, let your hair down, feel alive."
"For the First Time" is the second single off Rucker's 2017 album, When Was the Last Time. The song currently sits in the Top 10 on Billboard's Country Airplay chart. The album's lead single, "If I Told You," became his first No. 1 hit since his career-defining hit "Wagon Wheel" topped the charts in 2013. He's set to hit the road on the co-headlining 2018 Summer Plays on Tour with Lady A.
"Reuniting this summer and heading back out on the road with my friends Lady Antebellum feels like a home away from home," he says. "It's going to be an incredible summer, and I can't wait to see y'all out there!" The tour begins July 19 in Toronto.
See More Photos from the 2018 ACM Awards Red Carpet!
See the Best Moments from the 2018 ACM Awards!
Meet ToC RISER Devin Dawson