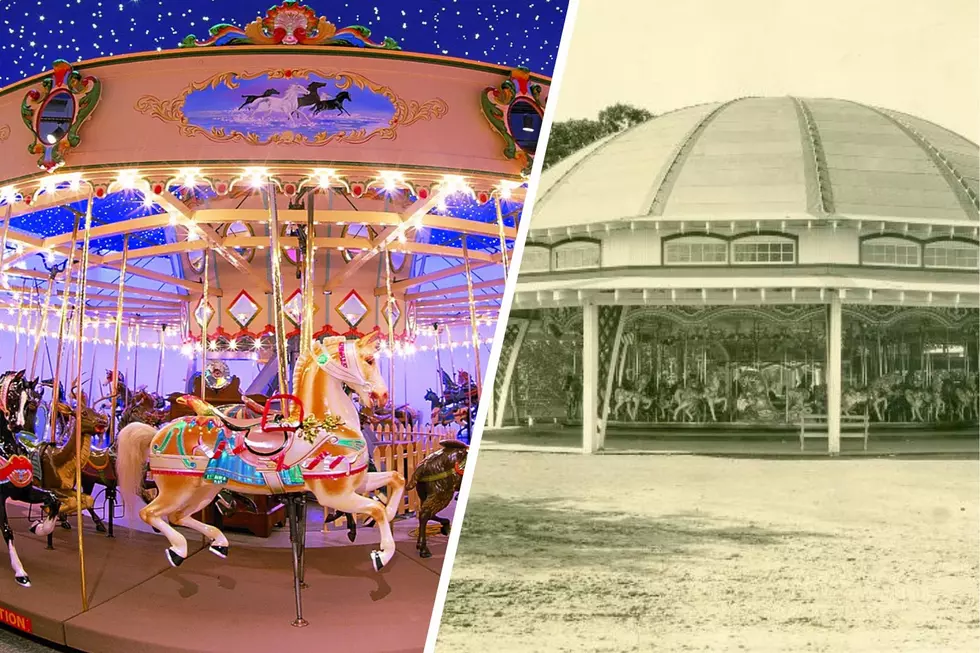 The Children's Museum of Indianapolis Implements New Rules to Preserve Its Beloved 100-Year-Old Carousel
Facebook/Children's Museum of Indianapolis
Who doesn't enjoy taking a ride on a carousel? Well, considering I get motion sickness really easily, I'm gonna have to answer ME on this one. But this article isn't about how me and my wonky equilibrium - it's about a really old, really neat carousel that thousands and thousands of people have enjoyed over the years, and how we can preserve this iconic piece of Indiana history.
One of the most popular exhibits at the Children's Museum of Indianapolis is the carousel, although it hasn't always been a part of the museum. The carousel first opened back in 1917 at White City Amusement Park, which would later become Broad Ripple Amusement Park, where it stayed until 1956. The carousel remained in storage for many years before the Children's Museum of Indianapolis finished restoring it in 1977. Since then, generations of guests have ridden round and round on the beautiful hand-carved animals (horses, reindeer, giraffes, goats, a tiger, and a lion).
The Children's Museum of Indianapolis will soon implement the following rules in an effort to preserve the carousel for generations to come.
Beginning Jan. 31, riding of Carousel animals will be limited to kids 17 and under only. Adults are still welcome to sit on the benches or stand beside their little ones at no cost, but will no longer be permitted to ride on the animals. We are adding this restriction in order to preserve this iconic collection item that is more than 100 years old. Adults, your help now will ensure this magical ride is around for many years to come–thank you for understanding.
Carousel rides are free for member children and children under age 2; the cost for nonmembers is $1 per ride per child. The $1 fee per child rider helps fund ongoing care and maintenance of the carousel. Accompanying adults will be free of charge.
Bucket List Things to do in Indianapolis
Here are 10 of the bucket list items you don't want to miss in Indianapolis.
Life's A Beach At This Giant Indoor Ocean Playground In Indianapolis
You don't have to travel to the coast for the family to get a taste of the ocean. There's a little piece of fun ocean paradise in Indianapolis for your kiddos to enjoy.