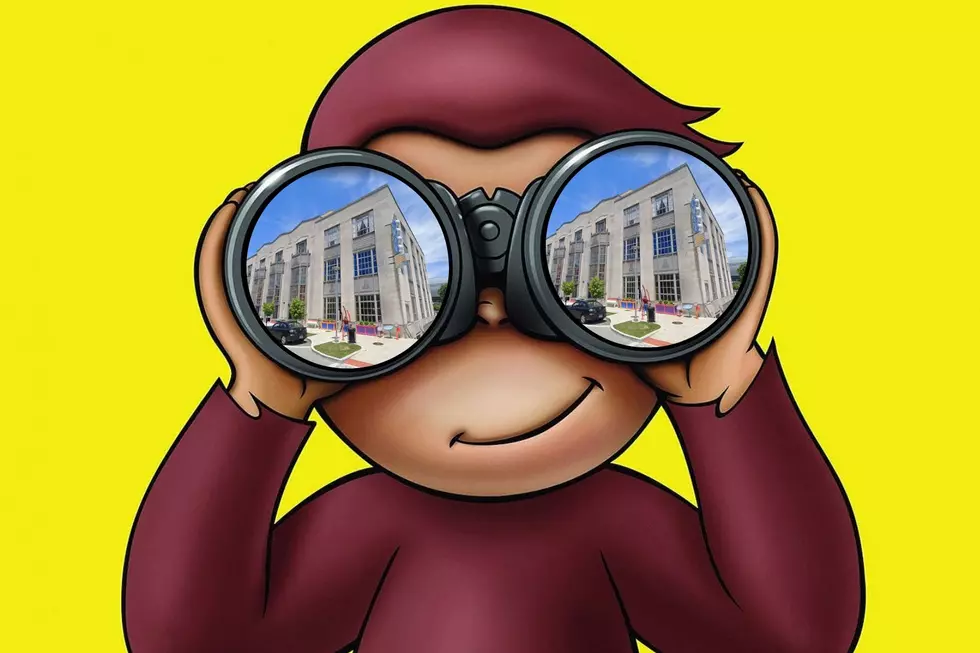 Children's Museum of Evansville to Open New 'Curious George' Exhibit September 17th
PBS / Google Maps / Canva
One of the most famous and beloved characters in the history of children's literature is making his way to Evansville for a new, interactive exhibit at the Children's Museum of Evansville.
cMoe to Open "Curious George: Let's Get Curious!" on September 17th
Curious George began his "life" as a series of children's books over 80 years ago by H.A. and Margret Rey in 1941. Since then, George has appeared in 85 books which has seen his curiosity get him into all types of mischief while doing everything from learning the alphabet, making pancakes, going to the movies, going to the beach, playing baseball, and visiting the dentist.
George's popularity has also led him to get his own cartoon series on PBS Kids, and his own movie in 2006 starring Will Ferrel as Ted - The Man in the Yellow Hat, Drew Barrymore as his love interest, Maggie, and the legendary Dick Van Dyke as Mr. Bloomsberry, Ted's boss at the museum where he works. When my kids were younger, they wore that DVD out from watching it so much.
For what it's worth, that movie also featured a pretty catchy soundtrack with songs by Jack Johnson, including my personal favorite, "The 3 R's." Take a listen and just try to stop your feet from tapping along to the beat.
The exhibit at cMoe will take kids (and kids at heart, of course) "on a fun, meaningful interactive math, science, and engineering-based adventure," according to a press release from the museum.
Activities will include operating a set of wheels to help George climb a building, sorting and weighing fruits and vegetables at a produce stand, using science skills to putt a hole of mini golf, having their picture taken with the rocket from George's space adventure, "building a whirligig in the country," and visiting the "Museum within the Museum."
The exhibit will run through January 14, 2023, will be open during regular Museum hours (Tuesday through Saturday, 9:00 AM to 4:00 PM), and is included in the price of Museum admission which is $10 per person for anyone 18 months old or older.
[Source: Children's Museum of Evansville Press Release]
Adoptable Evansville Dogs That Could Star in a Disney Movie
Let's pretend we are casting some Disney movies with local dogs playing some ruff parts. Please visit your local animal shelter to adopt your next furry family member that could end up paying for their own kibble.
5 Reasons to Visit Mesker Park Zoo in Evansville, Indiana
There is quite an adventure on the West Side of Evansville, Indiana. What kind of adventure - It's a zoo!
Mesker Park Zoo & Botanical Gardens
is open 365 days a year and offers family memberships.