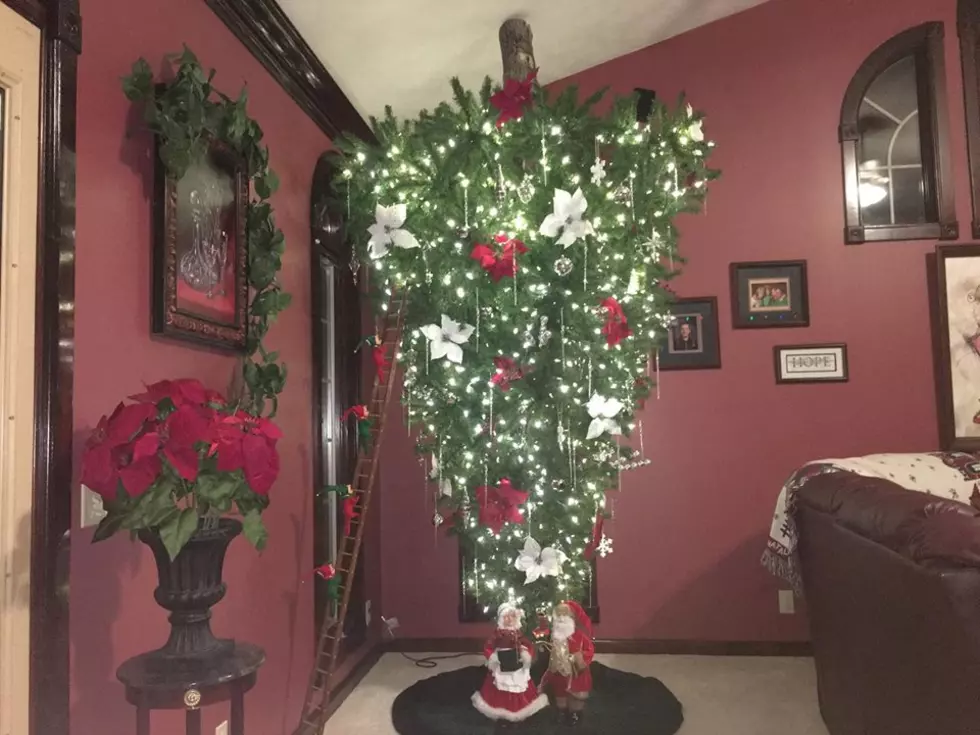 Check Out This Boonville Family's Unique Christmas Tree
Cynthia Mushrush
Long before Stranger Things made upside down cool, one Boonville family was known for their Christmas Tree being upside down! My high school choir director, Cynthia Mushrush, has had me mesmerized by her Christmas tree every year. Why? Because it is literally hanging from her ceiling. Check it out!
You can easily spot this tree driving past her house. Mrs. Mushrush had been doing this long before hanging your Christmas tree from the ceiling was a thing. I have seen a few people on social media with upside down Christmas trees, but to me, this one will always be the O.G. Upside Down Christmas Tree! The cool thing is that this Christmas tree isn't even one that was designed for hanging upside down.
So if you're looking to do something a little different and fun next Christmas, try something like this. If you already have a unique Christmas tradition, feel free to share it with us!
Enter your number to get our free mobile app