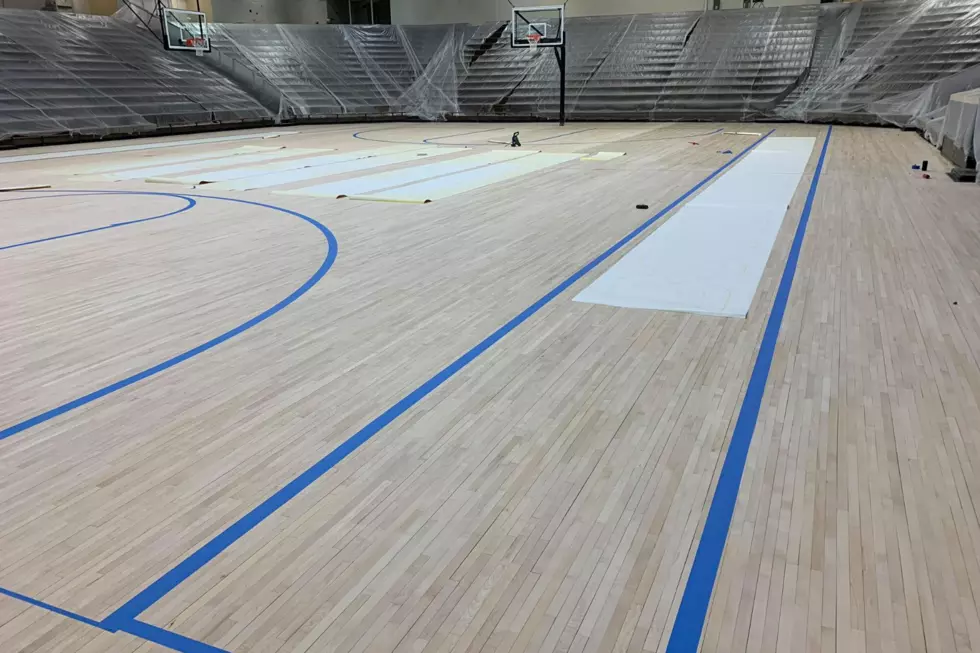 Boonville High School is Refinishing Their Basketball Court and We Can't Stop Watching [VIDEO]
(Boonville Pioneer Athletics via Facebook)
Quarantine in this era of COVID-19 has left all of us looking for practically anything that will help pass a few minutes and keep us entertained. Marble racing, for example. I found something equally mesmerizing while scrolling through Facebook over the weekend. Boonville High School refinishing their basketball court.
With the announcement last week by Indiana State Superintendent Dr. Jennifer McCormick that all school buildings across the state would remain closed through the remainder of the 2019-2020 school year, the Athletic Department decided they might as well take advantage of the empty building and knock this item off their To Do list.
Based on the updates they've been providing on their Facebook page, the project got underway last week. Since then, they've shared a number of photos of the progress, including a couple of time-lapse videos which I can't stop watching. Take a look.
Here are a few photos of how things started, and where they are now.
I can't wait to see the finished result, and more importantly, I can't wait to see student-athletes playing on it again, specifically my son who will be a sophomore at Boonville when the 2020-2021 school year gets underway.
Enter your number to get our free mobile app
Tri-State On the Job - Pics From Home and at Work