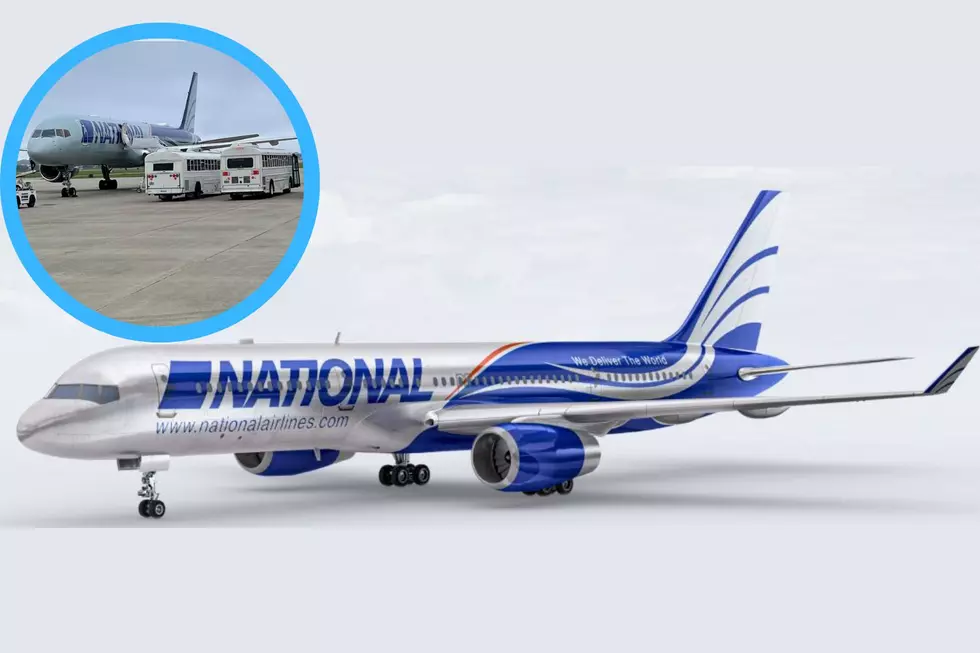 Why Was a Boeing 757-200 Aircraft Parked at Tri-State Aero in Evansville, Indiana All Week?
Photo Courtesy of Tri-State Aero, Inc
I drive past the runway for the Evansville Regional Airport and Tri-State Aero, Inc several times a week. On Monday I noticed a giant aircraft parked near Tri-State Aero. I usually see different private jets or little prop planes, but this one seemed like it could hold an entire city.
Later that day I had to take a detour and caught a glimpse of the plane from Highway 41. The blue and silver plane was from National. As soon as I got home, I googled the company to see what in the world it might be doing here in Evansville. Yes, I do realize that most people probably wouldn't think twice about the plane or why it was here.
Someone Famous Perhaps?
I've heard stories about singers and other famous people that fly into Evansville, practice, or maybe visit someone quite wealthy, and then leave without anyone realizing they were ever here. I've also seen the WWE planes, which are pretty cool, and Air Force 1 parked in the same spot. So, with Liberty Logic, I thought it could be possible that someone famous was in town.
What is National?
In my continued research, National has a fleet of planes that can be used for transporting cargo, charter flights, and premium travel that a lot of business people use. So, now I'm thinking that someone has rented a 'Party Plane', and they are flying someplace super-fun. Um, not quite. The aircraft was still in the same spot for a few days.
Indiana National Guard Deployment
I follow Tri-State Aero on social media, and usually, when there is something special happening, they share photos. As it turns out, Wednesday was quite an emotional day for soldiers and their families here in Indiana. The 163rd National Guard Field Artillery Unit was deployed, and the giant plane was their ride. There were a few other big planes that also arrived. Now that the mystery of the giant plane has been solved, we want to extend our gratitude to the soldiers that will be deployed for one year.
See Inside Evansville's Wartime Museum
The City of Evansville played an extremely important role in WWII.
Evansville's Wartime Museum
is a great place to learn the stories behind the history of the war.
Meet The Siblings on Indiana's Waiting Children Foster Care List 2022