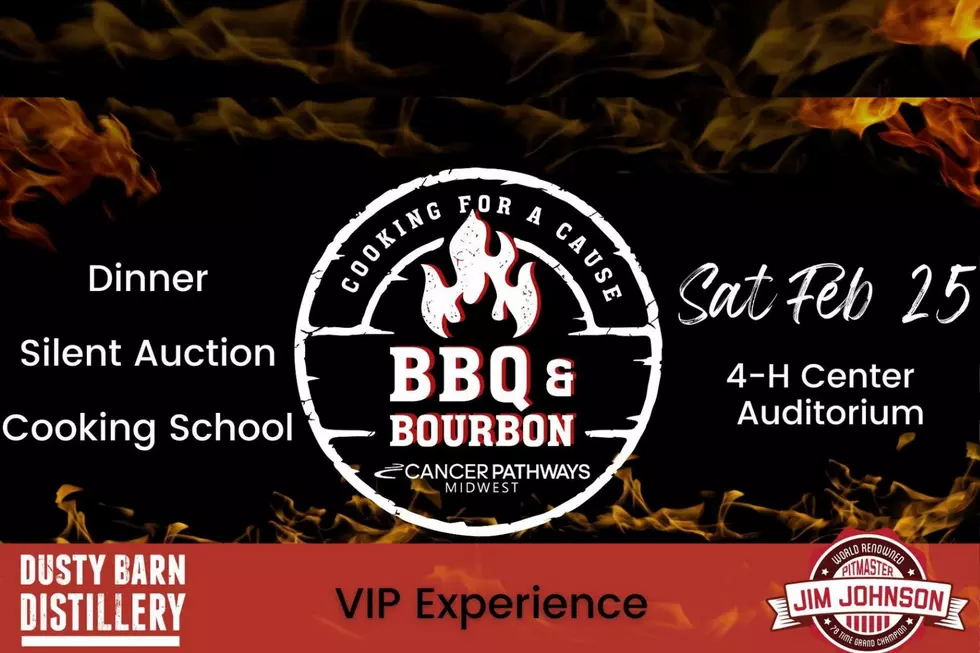 Learn to BBQ Better Than Your Neighbor with 'King Of BBQ' Jim Johnson
CANCER PATHWAYS MIDWEST
This VIP event is a unique fundraiser for Cancer Pathways Midwest located in Evansville, Indiana.
Every person that owns a grill probably fancies themselves as a BBQ Master, but Jim Johnson is the King of BBQ, and he's coming to share his knowledge with the Tri-State.
What Makes Jim Johnson The BBQ King?
Jim has 33 years of experience in the world of BBQ, and along the way, he has won a ton of cook-offs. One major contest you might've heard about is the Memphis in May World Championship Barbecue Cooking Contest. This is a 4 day BBQ festival, and Jim has 16 Grand Championships, not to mention that Jim is a 78 Time Grand Champion and World Renown Pit Master.
The Science of Barbeque
I am the grillmaster in our house, and I know all too well how easy it is to accidentally overcook meat on the grill. Nobody really likes dry BBQ chicken, but we've eaten plenty of it in my house. Jim Johnson knows all about the science of BBQ, and I'm hoping to learn all about that during his cooking for a cause class. Plus, he makes recipes with 5 ingredients or less.
Learn to Cook / Be Cooked for
I love this concept of a duel fundraiser for Cancer Pathways Midwest. First of all, I know how much fun any food-themed fundraiser can be with the Cancer Pathways Midwest crew. So, I know that we are going to have an amazing time learning how to cook during the interactive cooking school. You can purchase a combo ticket and stay for the dinner and silent auction if you want.
BBQ & Bourbon Event Details:
Saturday, February 25, 2023
Vanderburgh 4-H Center
Cooking School with Pitmaster Jim Johnson 2:00 PM-5:00 PM
Dinner with Dusty Barn Distillery and Silent Auction 6:00 PM-8:00 PM
Click HERE to Purchase Tickets
Proceeds go towards providing mental health support, resources, education, and connection to help individuals and families to navigate the mental and emotional impacts of cancer, at no cost to them.
The 10 Best BBQ Restaurants in the Evansville Area
Whether you're in the mood for pulled pork, smoked chicken, smoked sausage, brisket, or any other part of a pig, chicken, or cow that can be cooked low and slow and slathered in a sweet and smokey barbecue sauce, you won't go wrong stopping by any one of these restaurants southern Indiana or western Kentucky to get your fix.
READ MORE: See 50 remote jobs that can pay well