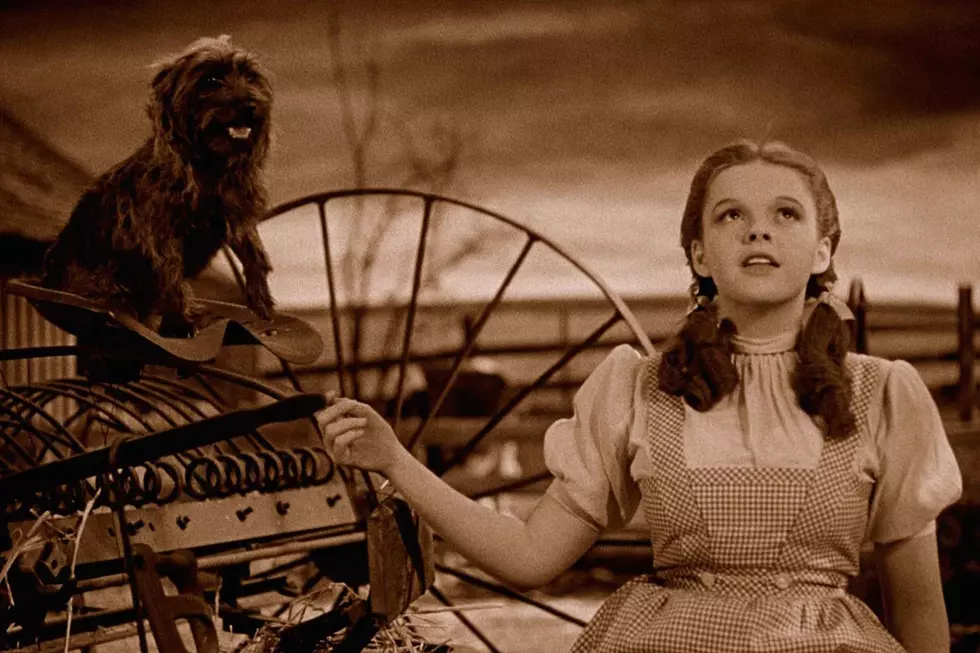 An Animated 'Wizard of Oz' Retelling Is Happening, But From Toto's Perspective
MGM
Ever wondered what Emerald City is like from the vantage point of a dog? No? Me neither. Yet Warner Bros. is curious enough and is developing an animated version of The Wizard of Oz, told from the perspective of Toto.
The children's book, Toto: The Dog-Gone Amazing Story of the Wizard of Oz from author Michael Morpurgo and illustrator by Emma Chichester Clark, is getting the big screen treatment, according to The Hollywood Reporter. Warner Bros. Animation Group has partnered with screenwriter Mark Burton to adapt the book into an animated feature based on Dorthy's cute sidekick. Burton is best known for his Oscar nominated work on Shaun the Sheep, as well as Madagascar and this year's Early Man.
The book tells the story of Dorothy's trip along the yellow brick road to meet the Wizard, only with her trusty pup Toto as the narrator. A movie version of that sounds like a cute idea for young audiences, but I have a few pressing questions. Will Toto talk and be fully anthropomorphic? Is he just going to narrate the same Wizard of Oz story we all know, because how interesting can that be? And considering the fact dogs don't see color the way humans do, isn't that an issue for a movie where color is so essential? We'll find out whenever this thing hits theaters.
Gallery – Movies You Won't Believe Are Rated G: