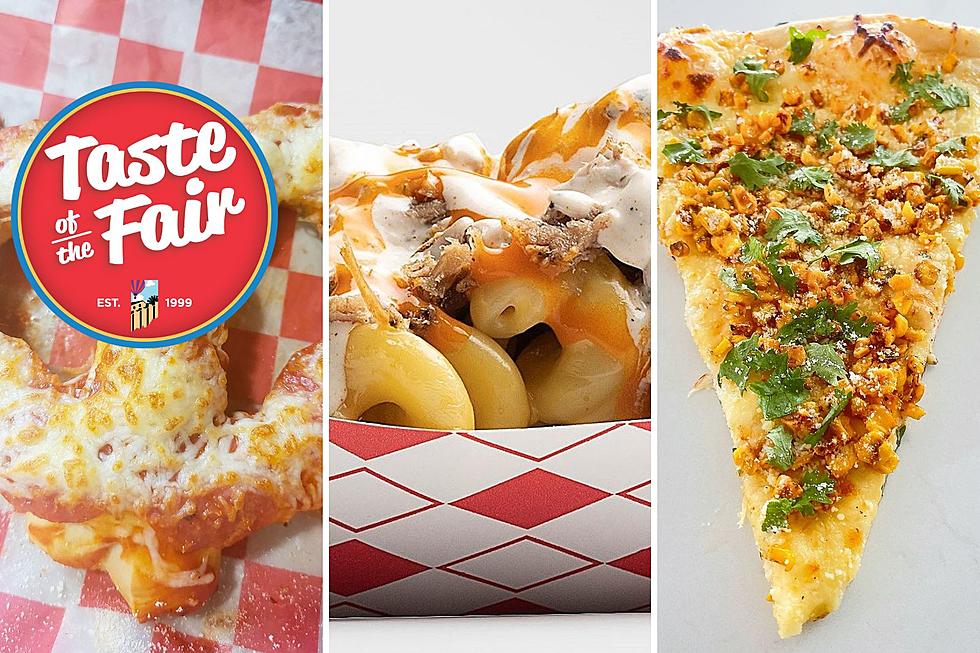 Indiana State Fair Announces Winners of 2023 "Taste of the Fair" Contest
Indiana State Fair
The 2023 Indiana State Fair featured more than 140 food vendors, offering plenty of choices to guests looking for fair standards like burgers, dogs, corndogs, and nachos, as well as guests feeling a little more adventurous and looking for something new. With all of those options, which item(s) did fairgoers enjoy the most?
"Taste of the Fair"
The Indiana State Fair features all kinds of contests and competitions, so why shouldn't the food be one of them? The "Taste of the Fair" is a competition that gives guests the opportunity to vote for their favorite new and deliciously wacky food & beverage items added to this year's State Fair. The votes have been counted and the Indiana State Fair recently revealed the winners of this highly anticipated culinary competition among concessionaires.
The top three winners, who will be taking home cash prizes along with their titles, were determined through public voting throughout the fair, and here they are...
1st Place - Street Corn Pizza (Swain's Pizza on a Stick)
Fresh dough made daily, and topped with a homemade white sauce, sprinkled with a blend of mozzarella and Parmesan cheeses, finished off with fire-roasted corn, a generous dusting of chili lime seasoning and cilantro then baked to perfection.
2nd Place - Buffalo Pork-n-Mac (Nitro Hog)
A bowl of homemade mac and cheese with pulled pork, buffalo sauce, and ranch dressing drizzled on top.
3rd Place - Pepperoni Pizza Pretzel (Wilson Concessions)
A jumbo pretzel with pizza sauce, pepperoni, mozzarella cheese, and Parmesan cheese.
15 Movies You May Not Have Known Take Place In Indiana
Just to be clear, these movies were not necessarily filmed in Indiana, although some were - all of these movies are set, or take place in Indiana.
28 Popular and Obscure Songs With 'Indiana' in Their Lyrics