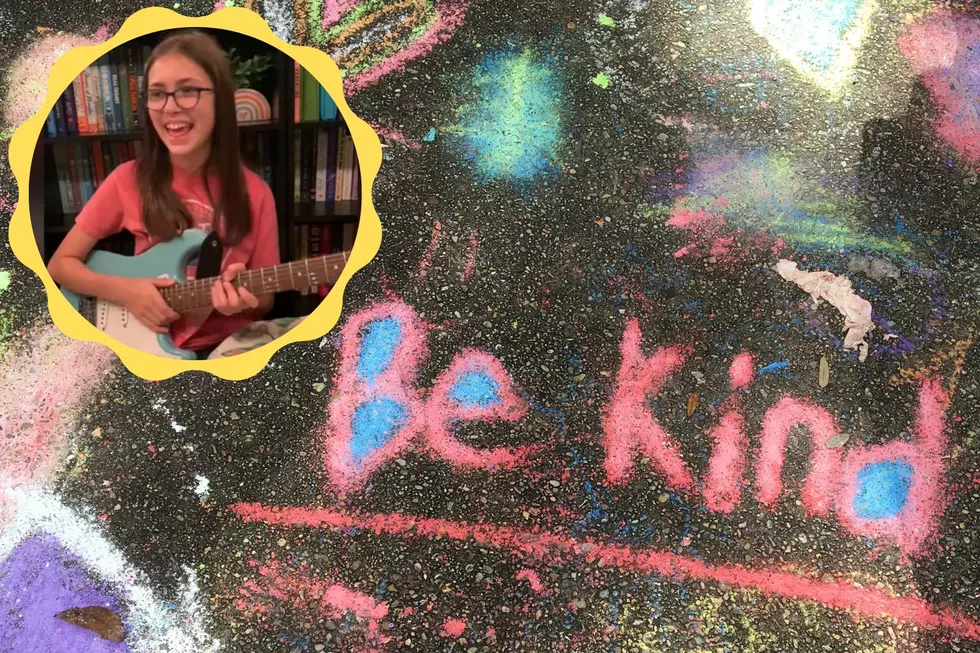 13 Year Old Evansville, IN Student Hosting Online Auction Benefitting Hangers EVSC's Clothing Resource
SPREADING KINDNESS WITH SOPHIE/ CANVA
Sophie was only 12 years old when she decided to start fundraising to help the homeless in our community. She raised money for Aurora by playing music on her Facebook page, Spreading Kindness with Sophie.
That was in December of 2021, and Sophie is now 13 years old and continues to help her community in every way that she can. Sophie's latest project is raising money to benefit Hangers, the EVSC Student Clothing Resource.
Why Hangers?
I've had the opportunity to see what Hangers provides for students first-hand. It may seem hard to believe, but there are a lot of students right here in Evansville that don't have basic hygiene items in their homes. Some don't have clothes or shoes that fit properly. Students are able to go into Hangers and leave with the items they need, and their heads are held a little higher.
Hangers does more than provide clothing for students—it helps them build self-esteem and confidence. Many students face economic challenges that can affect their self-image and interfere with learning. These are burdens no young person should suffer. Hangers gives all EVSC students the ability to look and feel their best, every day.
Kindness Throughout The Neighborhood
Sophie is not only a talented musician, she also makes cookies, lemonade, and treats and hosts weekend fundraisers in her yard. Oh, and she also has a line of merch, yes Sophie is that awesome!
Up Next - Online Auction
Sophie's next big project for Hangers is an auction through Spreading Kindness with Sophie. Several local businesses have already offered items for the auction. And not to be outdone, Sophie herself will auction off guitar lessons!
Have you thought it would be super cool to take guitar lessons from Sophie herself? Want a personal concert by Sophie at your home? Your chance is coming!

Next weekend, we will be having our first ever Spreading Kindness auction! The auction will be completely online through our page, and all proceeds will go towards our project to raise money for hygiene products for

Hangers, the EVSC Student Clothing Resource

!

If we can raise $500, there's a grant we can apply for through the

JD Sheth Foundation

to have those donations matched. Imagine if we could buy $1,000 worth of hygiene supplies. That's a sixth of their annual budget that they could allocate elsewhere

Sophie will be donating some of her time in the form of guitar lessons, private concerts, and homemade sweet treats for some lucky winners. We've also had lots of generous donations from local businesses, so we've got lots of fun surprises and opportunities to win some cool stuff!
Meet The Siblings on Indiana's Waiting Children Foster Care List 2022
15 Foods You Can Regrow From Scraps
Don't be too quick to throw away the foods below when you are done with them. Hang on to those scraps and start growing some new ones. [h/t:
thesoccermomblog.com
]