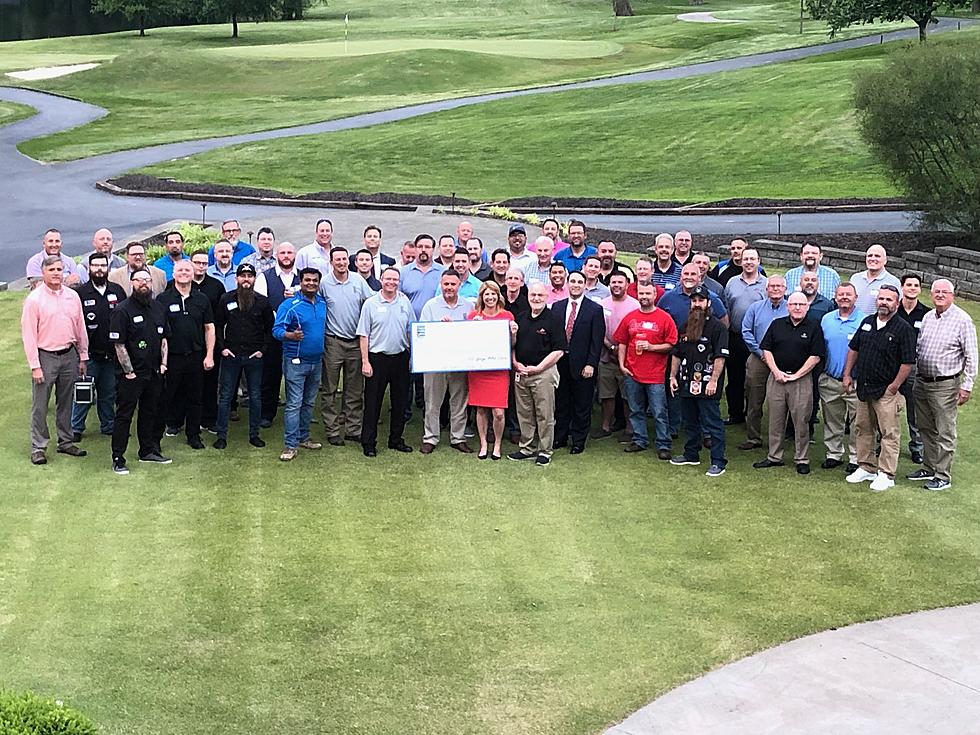 '100 Guys Who Care' Make Generous Donation to EVSC Foundation
100 Guys Who Care
The EVSC Foundation and their clothing resource HANGERS will now be able to serve even more students thanks to a very generous donation from 100 Guys Who Care. Thanks to a $10,450 donation, HANGERS can purchase even more clothing, shoes, hygiene items and other necessary articles students may need.
Who are these 'Guys' that care so much? Well, it's a group of 100 local fellas that have come together with a common goal to raise $10,000 or more for a local non-profit organization four times each year. And how do they choose the non-profits? Well, local organizations are given the chance to plead their case. They are handed a microphone and they are given 10 minutes to explain why they should receive the $10,000.
According to their committee, 100 Guys Who Care has donated over $75,000 to deserving organizations in our community.
HANGERS is an amazing resource for EVSC students and families...located at the Academy of Innovative Studies (former North High School) on Diamond Avenue. They continue to take donations of new and gently used clothing over the summer. You can drop off your donations on Monday's from 8am-12n. Monetary donations can be made anytime online. You can also call 812-435-0913 to sponsor a student for the 2019-20 school year.