Miranda Lambert to Open New Store, Pink Pistol, in Oklahoma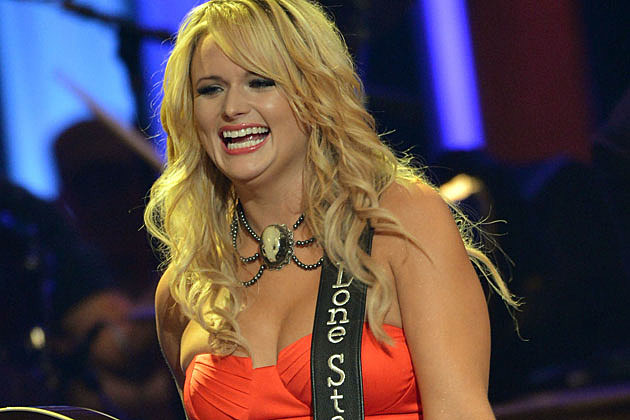 Miranda Lambert juggles many roles — singer, songwriter, entertainer, reigning three-time CMA Female Vocalist of the Year — and now she can add business owner to the list. Lambert will open her first store, Pink Pistol, in Tishomingo, Okla. on Friday, Nov. 23.Â
The Boot reports that the operation will include an array of items to catch a customer's fancy. "It's antiques, gifts, boots, jeans and pretty much everything you can imagine," says Lambert, though she adds that her favorite decor item is a glittering pink bicycle that hangs from the ceiling. "I'm really 12 at heart," she says.
The singer chose a perfect opening day for the business, as Friday, Nov. 23 is one of the busiest shopping days of the year. Although the singer plans to add her own spin to the traditional Black Friday. "We're having the Grand Opening the day after Thanksgiving, on Black Friday, only we're calling it Pink Friday."
"We're going to make it a tradition to turn the block pink every year at that time."
For locals in Tishomingo, the store is located at 214 West Main St.
While the 'Over You' singer-songwriter is owner of the business, there's no telling how often she might be able to visit the store. After all, she's slated to kick off her Locked & Reloaded tour with '5-1-5-0″ singer Dierks Bentley on Jan. 17, 2013.
See Miranda Lambert's Yearbook Photo
Source:
Miranda Lambert to Open New Store, Pink Pistol, in Oklahoma