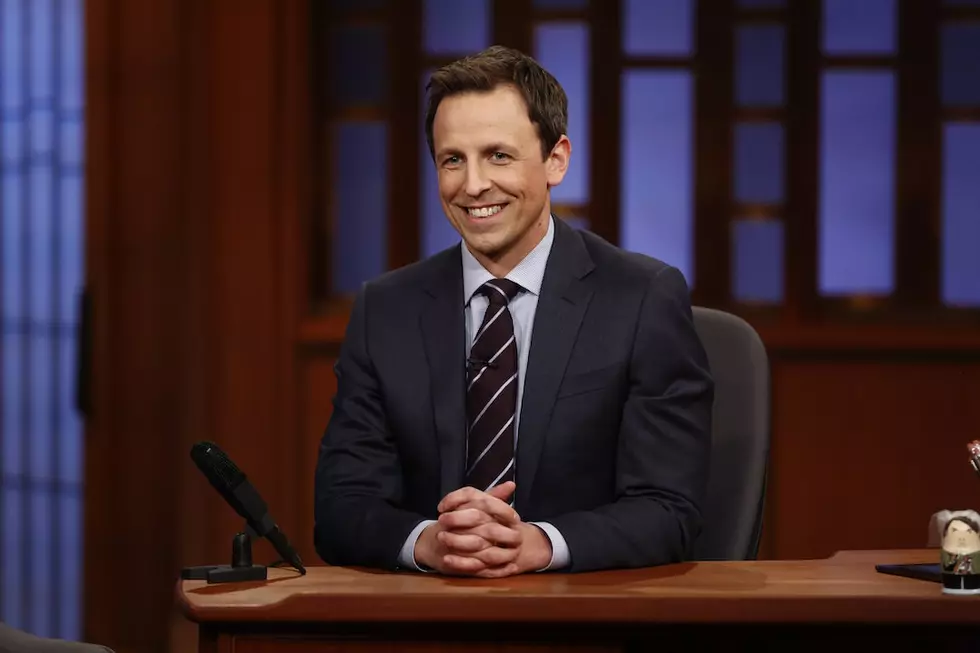 Seth Meyers to Host 2018 Golden Globes
Peter Kramer/NBC/Getty Images
As of Monday (November 20), the face of NBC's Late Night will perform as the master of ceremonies at the annual awards show to be telecast coast-to-coast next year, Variety reported.
Other potential stars reportedly considered for the gig included A-list ladies Ellen DeGeneres, 2014's Golden Globes entertainer; Tina Fey, who co-hosted the event with Amy Poehler in 2015; and rising comedian Tiffany Haddish, who broke barriers recently as the first black female comic to lead SNL this year.
The nominees for the 75th Golden Globes will be announced on December 11, and the event will broadcast live Sunday, January 7 at 8 p.m. EST on NBC.