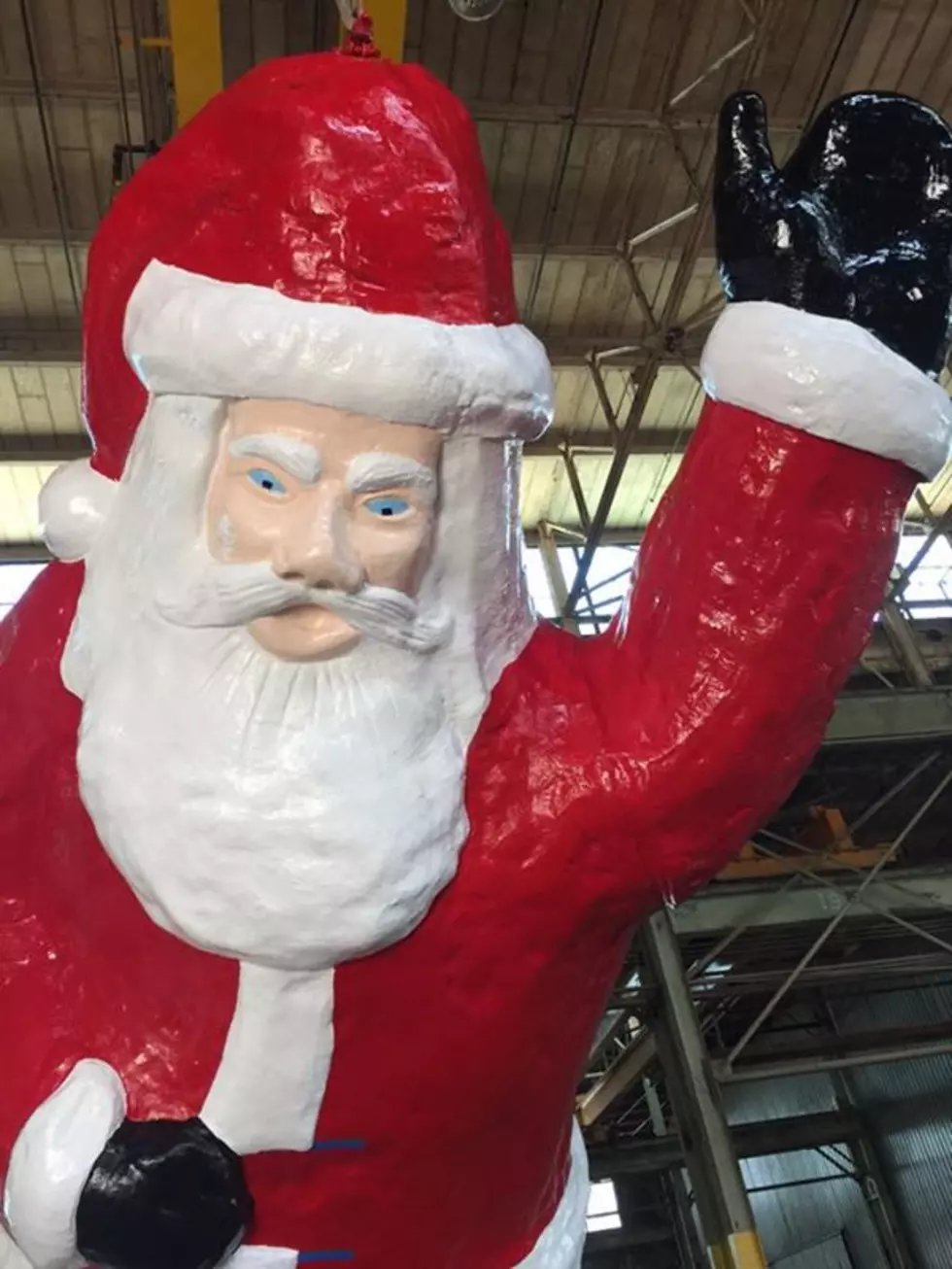 Santa Will Soon Be Standing Back Up!!
Stand Santa Back Up Official Facebook PAge
There was once a happy Santa waving and welcoming people to Evansville many years ago, but then that Santa went missing.  He had been taken down and was found a few months ago and had been left to the care of mother nature.   The once historic landmark was deteriorating, until a group of individuals decided to take Santa into their own care and restore the landmark! Now Santa is just about ready to stand back up and heres where
Santa will soon be standing back up at his original home on 41 and Old State rd right behind Peckenpaugh Plumbing! He will be stood back up Saturday September 24 at 9:00am!  Feel free to greet him there!