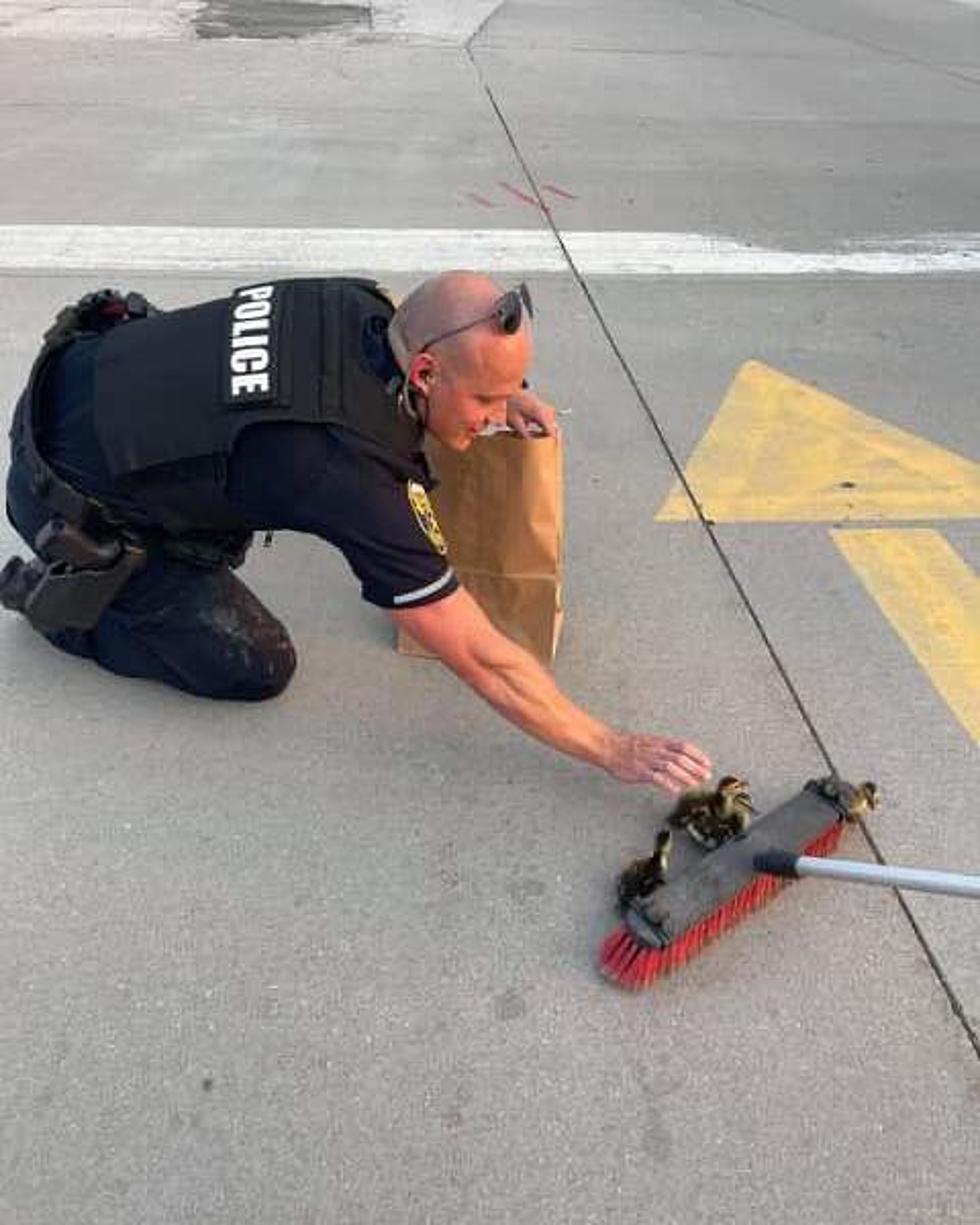 Illinois Police Officer Rescues Family of Ducks, All Together…Awww!
Moline Police Department/Facebook
As if protecting US 24/7 wasn't enough, protecting little feathered creatures is part of the gig too! This Moline, IL police officer, Officer McLaughlin received a call that hopefully gave him a chuckle and allowed him a sigh of relief. "five ducklings wandering around the parking lot of a mall." Could have been something way worse, and intense...but a law enforcement officer's work is never done.
Assistance was given by the Moline Fire Department, to help locate and relocate these little ducklings.
Imagine having an occupation where you risk your life every time you put on your uniform and badge. Every time you leave your home, it could be for the last time...The dangers of being a police officer is mind blowing.
Now you get a call to help save some ducklings, and return them to their momma. The final line of the Moline Police Department's Facebook page is perfect:
"You never know where this job will take you, or the impact you will have on lives of the citizens and animals you serve."
With the help of the Moline Fire Department, Officer McLaughlin was able to relocate the ducklings back to a nearby creek to await the returning mother duck. Turns out she forgot a few things at the store, and needed to head back for quackers and milk. Too far?
Way to go Officer McLaughlin.
10 Roadside Stops in Wisconsin You Must See This Summer