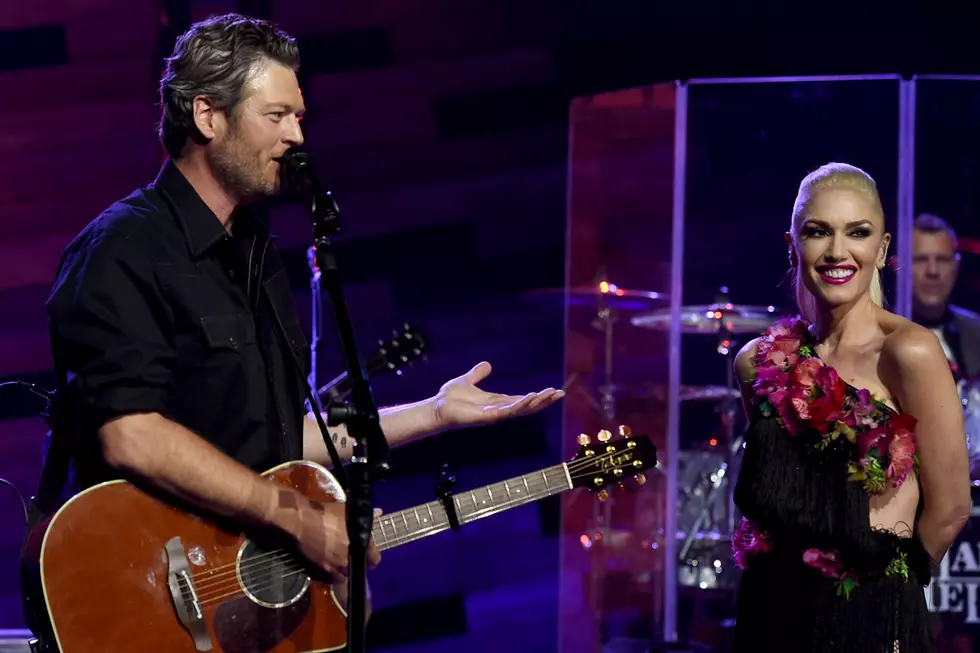 Gwen Stefani and Blake Shelton's Fun Oklahoma Thanksgiving
Kevin Winter, Getty Images
Gwen Stefani has been busy the past week promoting her new holiday album, You Make It Feel Like Christmas, in New York City. So, when Thanksgiving rolled around, the 48-year-old singer was more than ready for a fun break relaxing with family -- and, of course, boyfriend Blake Shelton -- in Shelton's native Oklahoma.
Stefani documented her holiday with cute clicks on Instagram, including a happy-looking family shot, and a sweet photo with Shelton giving her a peck on the cheek.
Stefani also captured an adorable shot of her beau fishing, with a little buddy (who appears to be her youngest son, 3-year-old Apollo) joining in for the fun -- both in matching camo outfits.
Stefani's Southern Californian family didn't look a bit out of place in Shelton's southwest terrain, with all appearing to be having a great time.
Stefani flew back to Los Angeles on Friday, in order to attend her special holiday pop-up store at the city's outdoor mall the Grove. Her new album's title track is a duet with Shelton, in which the pair -- who have been dating since 2015 -- sing out their thanks for a Christmas spent with someone special.
It's a pretty good bet that the happy couple will be spending Christmas together, as well. On a recent episode of The Tonight Show Starring Jimmy Fallon, Stefani revealed she is planning on buying Shelton a special gift...namely, an outdoor couch to make him "feel comfortable" at her house.
See Country Stars With Santa
Who Do Country Stars Want to Catch Beneath the Mistletoe?