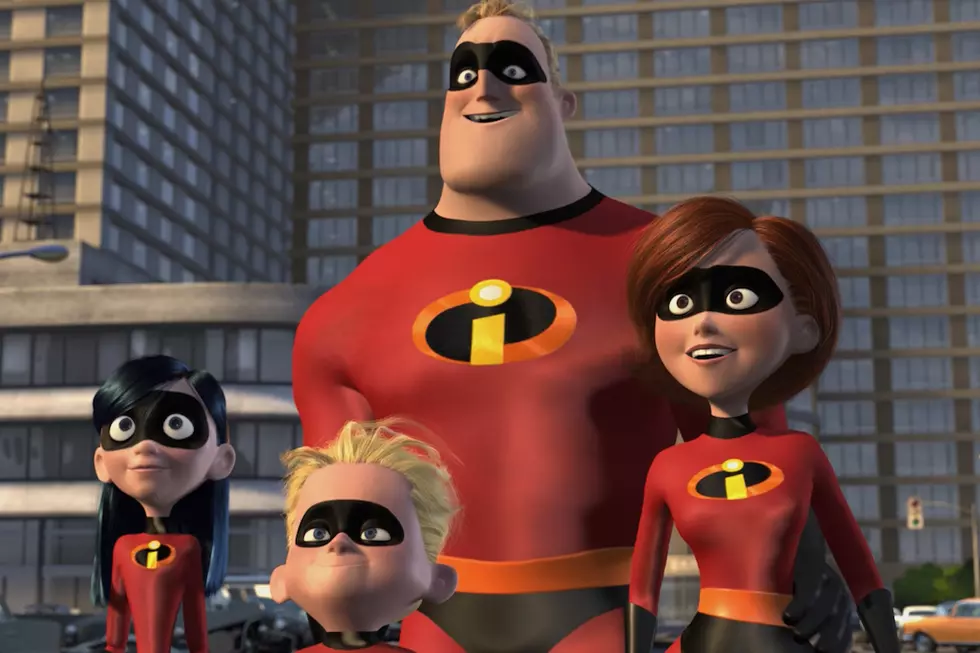 Being a Dad Is the Most Exhausting Job in New 'Incredibles 2' TV Spot
Pixar
Protecting the world from bad guys? No biggie. Being a parent juggling a moody teenage daughter, a pre-teen son, and an infant with newly-surfaced superpowers? Now that's a true superhero.
In The Incredibles 2, Craig T. Nelson's Bob Parr is taking care of the kids while Helen (Holly Hunter) heads to the streets to do some more world-saving. The latest TV spot has some of the footage we've already seen in the previous teasers, with the latex-suited family facing off the Underminer, but there's also some new stuff. Violet (Sarah Vowell) throws a temper tantrum in the kitchen, and Jack-Jack shoots lasers across the house before transforming into a tiny chomping demon, like most babies.
It's been 14 whole years since the first Incredibles, and the Brad Bird sequel is easily one of the most-anticipated movies of the summer. Samuel L. Jackson is back to voice Frozone, Bob Odenkirk and Catherine Keener voice two siblings who run a telecommunications company, Sophia Bush is Voyd, an Elasti-girl super-fan, Isabella Rossellini is a foreign ambassador, and Jonathan Banks voices a guy named Rick Dicker. The superhero fam will be back when The Incredibles 2 hits theaters June 15. Be sure to book a babysitter in advance.
Gallery - 50 Awesome Pixar Easter Eggs: